TRAFICANT VIDEO, PRINT TRIBUTE | Funeral details to come Monday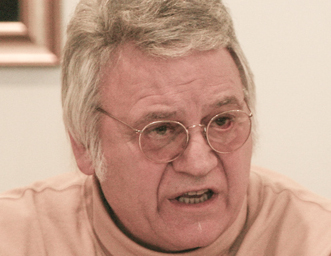 ---
YOUNGSTOWN - A spokeswoman for the family of James A. Traficant Jr. confirmed that the former congressman died today at St. Elizabeth Health Center.
(VIDEO, PDFs, PHOTOS, MORE : Vindy Special | Life and Legacy of Jim Traficant)
Jim Traficant Photos Through The Years

Gallery
Heidi Hanni, the family spokeswoman, said no details about Traficant's death or other information will be released until Monday or Tuesday, allowing the family time to grieve.
There's been speculation on funeral plans, including possibly no funeral, since Traficant's death seemed imminent following the Tuesday evening accident at the family farm in Greenford.
Hanni said complete plans will come after the weekend.
The 73-year-old former congressman was in "very critical condition" since a serious tractor accident Tuesday night at his family farm in Greenford. The 1943 tractor he was driving rolled over backward onto him while he was still in the driver's seat, trapping him underneath.
(DOCUMENTARY: Valley documentarian Eric Murphy and actor Ed O'Neil were just finalizing a Traficant documentary. Trailer here.)
Outspoken, outrageous and colorful, Traficant served more than 17 years in the U.S. House as a Democrat until July 2002 when he became only the second member of Congress to be expelled since the Civil War.
That vote came shortly after a federal jury convicted him of 10 felony counts including racketeering, bribery, tax evasion and obstruction of justice.
For more on Traficant, follow Vindy.com and read Sunday's Vindicator for special and extensive coverage.