Family, friends praying for Traficant after farm accident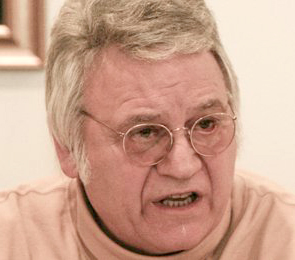 ---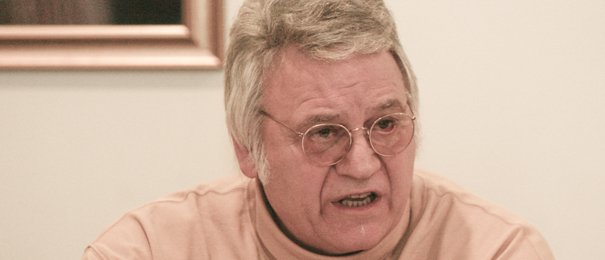 Photo
By DAVID SKOLNICK
skolnick@vindy.com
GREENFORD
Family and friends of James A. Traficant Jr., the Mahoning Valley's most famous and infamous politician of the last half-century, are praying the former congressman can recover from serious injuries he received in a farm-tractor accident.
Traficant, 73, was in "very critical condition," his wife, Tish, told The Vindicator late Wednesday.
He is "sedated and he's not doing well," she said earlier in the day, just before leaving to be with her husband at St. Elizabeth Health Center in Youngstown.
Linda Kovachik, a longtime family friend and former aide to Traficant when he was in Congress, said Traficant is in a medically induced coma with numerous tests and scans being done.
Atty. Heidi Hanni, however, disputed reports of a coma, saying that while he remains in critical condition, he is "sedated and resting comfortably." Hanni, who is acting as the family's spokeswoman, added that doctors are following a process so they "have time to figure out what the deal is."
"The family is asking for privacy and prayers," Hanni said.
Kovachik, who, like Hanni, spent several hours Wednesday with members of Traficant's family at the hospital, said doctors will determine if there is any brain activity about 72 hours after he arrived at St. Elizabeth.
"If anyone can come out of this, it's Jim Traficant," she said.
Traficant was driving a 1943 Ford tractor about 7:50 p.m. Tuesday at his family farm on West South Range Road. About 140 feet into a large pole barn the vehicle struck a large steel blade on the ground, said Goshen Police Chief Steven T. McDaniel.
That caused the tractor to roll over backward onto Traficant still in the driver's seat, who was trapped underneath the vehicle,
McDaniel said.
Kovachik said it is believed that Traficant suffered a heart attack, adding that under normal circumstances, "Jim Traficant would have jumped off the tractor."
But Hanni said doctors have not yet confirmed that he suffered any heart attacks.
Andrew Thomson of Mercer, Pa., was looking at equipment at the farm and was talking with the former congressman as Traficant drove the tractor into the barn. When Thomson didn't get a response from Traficant, he checked the barn, saw Traficant under the tractor and called 911 on his cellphone, McDaniel said.
Thomson declined Wednesday to comment on what happened.
After the accident, emergency responders were there in minutes, lifted the tractor and administered CPR to Traficant, McDaniel said.
They also got Traficant out of the barn because gas was leaking from the tractor, he said.
Elizabeth H. Traficant, one of Traficant's daughters, is the owner of record of the 76-acre farm at 6908 W. South Range Road since
Dec. 10, 1999, though her father spent a lot of time there.
He owned the farm for about 25 years before selling it in 1994 to his wife, Tish, for $32,100, according to Mahoning County auditor online records. Those same records show Tish gave the property on Dec. 10, 1999, to Elizabeth at no cost.
The farm was a key location in Traficant's political corruption trial in 2002. Among his convictions was having contractors do work at the farm for political favors, and having congressional staff members work there while on federal time.
Traficant served more than 17 years in the U.S. House as a Democrat before being expelled in July 2002. He was only the second member of Congress expelled since the Civil War.
That expulsion came shortly after a federal jury convicted him of 10 felony counts including racketeering, bribery, tax evasion and obstruction of justice.
He served a little more than seven years in federal prison before being released Sept. 2, 2009. Upon release, he was placed on reporting probation for three years.
As Mahoning County sheriff in 1980, he was a populist who garnered support when he refused to sign property foreclosures, saying he didn't want to see people lose their homes.
He also became a folk hero to some as the result of successfully defending himself in a federal criminal trial charging him with bribery and tax evasion for accepting mob money during the 1980 campaign.
Traficant, who served as his own attorney in that trial, as well as the 2002 case, said he took the money as part of a one-man sting operation. He was found not guilty in June 1983, using that victory to launch a successful congressional campaign in 1984.
However, he lost a civil case, in which he also defended himself, against the IRS for failing to pay taxes on the $163,000 in bribes.
"When they wrote the history of the Mahoning Valley, he is the central political figure of the latter quarter of the 20th century," said William Binning, retired chairman of the Youngstown State University's political science department.
"He was a gifted politician. He exposed the frustration of the community as a result of the closings of the steel mills. He said things in a way that most of the Mahoning Valley residents felt. He had the ability that few politicians had — he knew what's on the minds of the people he represents and said it the way they wanted it said."
During his time in Congress, he became well-known nationally for his outrageous clothes — including a denim suit and for wearing bell-bottoms and cowboy boots — and his wild hairdo, which was a toupee, as many had believed.
He was also known for his punchy one-minute speeches on the House floor which usually included the phrase "Beam me up!" from "Star Trek."
Among his favorite targets were the Internal Revenue Service, China, then-Attorney General Janet Reno, and talking about unusual current events dealing with sex.
After a promising start in Congress, he fell out of favor with his fellow Democrats.
He became the only rank-and-file U.S. House member in nearly 100 years to not get any committee assignments when he crossed the party line in January 2001 to vote for Republican Dennis Hastert as speaker of the House. It was among his last votes in Congress as he stopped going to the House because of his pending indictment, which was unsealed four months later.
He unsuccessfully ran for re-election from prison in 2002, and ran again in 2010 after he was released.
He lost both times to Democrat Tim Ryan, a former Traficant aide.
Ryan said, "I am saddened to hear this news about former congressman Traficant. My thoughts and prayers are with him and his family."
Besides the failed congressional run in 2010, Traficant also got nowhere with a proposed Indian gambling casino in the Mahoning Valley, which aren't permitted in Ohio under state and federal law.
For the past five years, Eric Murphy has worked on a documentary about Traficant called "Traficant: The Congressman of Crimetown." The film is about Traficant's life, primarily his time in Congress.
The film should be done by early next year, Murphy said.
Traficant declined to be interviewed for the film, but numerous reporters, politicians and former Traficant staff members did.
In recent years, Traficant has traveled around the country to speak at anti-government and tea-party rallies, and wrote columns for American Free Press, an anti-government publication.
Traficant was in Washington, D.C., in July for an event to discuss his ideas to eliminate all taxes and replace it with a flat 15-percent national retail sales tax on goods and services, and to abolish the IRS.
More like this from vindy.com