Weathersfield injection well owner says shut-down could hurt Valley industry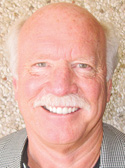 ---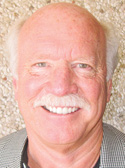 Photo
By Ed Runyan
WEATHERSFIELD
The owner of two brine-injection wells on state Route 169 hopes government officials won't take steps to shut his business down in the aftermath of Sunday's magnitude-2.1 earthquake.
"Certainly this is a business, but it's a vital business," said Ron Klingle, CEO of Howland-based Avalon Holdings, which owns the two wells under the name American Water Management Services.
If injection wells are not available to accept the wastewater from gas and oil drilling, it is likely to eliminate drilling activity here, he said.
"It could significantly harm our community," he said.
Klingle also is chairman of the Western Reserve Port Authority, which operates the Youngstown-Warren Regional Airport and conducts economic-development activities.
A spokesman for the Ohio Department of Natural Resources said Tuesday the agency is continuing to evaluate data from nine seismometers "to determine if any correlation can be made and whether or not any regulatory action is necessary." The evaluation continued Wednesday, spokesman Mark Bruce said.
Two Weathersfield Township trustees wrote letters to ODNR and USGS Wednesday asking that they increase seismic monitoring in the township because of the quake.
The organization Frackfree Mahoning Valley on Wednesday issued a news release asking that brine injection at the Weathersfield wells be shut down because of the possibility that more earthquakes could follow.
Seismic activity in 2011 did close the Northstar 1 brine injection well on Ohio Works Drive in Youngstown.
A study by researchers at the Lamont-Doherty Earth Observatory at Columbia University indicated that the well caused 109 tremors between January 2011 and February 2012.
About 11 quakes that were reported to the public in 2011 were between magnitudes 2.2 and 2.6 on the Richter scale, but the well also was blamed for a 4.0 earthquake many felt on New Year's Eve 2011. That quake shut down the well.
A few days later, the damage was described as "a few cracks in plaster, some nicked knick-knacks and a damaged chimney in McDonald," according to Vindicator files.
Klingle, though, said he hopes people remember quakes of that type generally go unnoticed.
"There have been hundreds and thousands of similar situations across the United States, and none has produced anything significant," he said. "A lot of this activity has gone on forever."
Klingle said he has heard of possibly only one person who noticed Sunday's quake, even though many seismometers recorded it.
The U.S. Geological Survey, a federal agency, is one of the agencies that recorded the event.
At first, the USGS identified the epicenter at about 1 mile northwest of the American Water Management wells. But it later changed that location, saying it occurred at the injection well facility, north of the North Road intersection.
Klingle said the USGS informed his company that the quake occurred "by our well head."
Julie Dutton, geophysicist with the USGS in Golden, Colo., said the location was revised after additional data from other monitoring locations was analyzed. The intensity also was revised from magnitude 1.8 to 2.1 after further study, she said.
Seismic activity as high as 3 or 4 on the Richter scale has occurred in Northwest Pennsylvania in recent years and "were considered non-events," Klingle said.
People are aware of earthquakes in the range of a 2.1 because of all of the seismometers that have been placed in this area in recent years, Klingle said.
The four seismometers his company installed near his injection wells picked up on Sunday's earthquake and have picked up on incidents as minor as a truck hitting a pothole, he said.
He doesn't know whether those seismometers have picked up on earthquakes in the 1.0 to 2.0 range since the two wells began commercial operation in March, he said.