Youngstown mayor, Mahoning County auditor and an attorney will be arraigned Thursday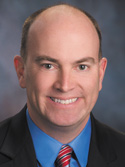 ---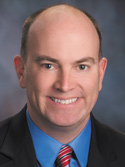 Photo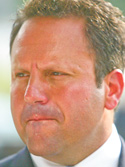 Photo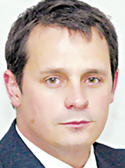 Photo
CLEVELAND
Youngstown Mayor John A. McNally, Mahoning County Auditor Michael Sciortino and attorney Martin Yavorcik will stand Thursday in front of a Cuyahoga County Common Pleas Court judge to enter "not guilty" pleas to 83 political corruption charges.
It will be the first court appearances for the three on the charges — including engaging in a pattern of corrupt activity, conspiracy, bribery, money laundering, perjury and tampering with records — from a Cuyahoga County grand jury that indicted them May 14. The indictment details accusations of widespread political corruption in Mahoning County that accuses McNally, during his time as county commissioner, Sciortino, Yavorcik and 20 others — some named and others not, although a number of them reasonably can be identified based on information in the indictment and other documents — of being part of a criminal enterprise.
The indictment accuses those in the alleged enterprise of trading money and other financial benefits for political favors, lying under oath to protect business interests, and an agreement to fix legal cases.
That went on from January 2005 to January 2014, though most of it stopped in July 2009, according to the indictment.
The Ohio Attorney General's Office is the case's lead prosecutor with assistance from the Cuyahoga County Prosecutor's Office.
Pamela A. Barker is the arraignment judge Thursday, although that is subject to change.
The judge will set bond for the three, a pretrial hearing will be scheduled, and a judge who will oversee their cases will be selected through an electronic court system, said Joseph F. Frolik, spokesman for the Cuyahoga prosecutor's office.
After that, the sheriff's office will process the three.
That includes taking mug shots, fingerprints, checking their identification and checking to see if any have outstanding warrants, according to the Cuyahoga County Sheriff's Department.
"I imagine after the arraignment, they'll fingerprint us and take our photos," McNally said.
He declined to comment further Tuesday except to say he is "still maintaining my innocence."
Sciortino and his attorney, John Juhasz, couldn't be reached Tuesday by The Vindicator to comment.
But when told by a reporter that he was going to be indicted before the information was revealed, Sciortino said, "From the bottom of my heart, I really believe I didn't do anything wrong."
Jennifer Scott, Yavorcik's attorney, said her client is innocent.
"Businessman 1" — who, based on information in this indictment, a previous indictment and campaign finance reports, is likely Anthony M. Cafaro Sr., the former head of the Cafaro Co. retail development business — is at the center of the alleged criminal enterprise, accused of using several public officials to protect his business interests. He is not charged in the indictment.
The indictment specifically mentions the businessman's efforts to keep the county's Job and Family Services agency at a property. That property is owned by the Cafaro Co.
McNally was the sole dissenter when the other county commissioners, Anthony Traficanti and David N. Ludt, voted in May 2006 in favor of relocating JFS from Cafaro's Garland Plaza on Youngstown's East Side to Oakhill Renaissance Place, the former Forum Health Southside Medical Center.
The indictment contends McNally and Sciortino, both Democrats, conspired and received benefits for opposing the relocation. Yavorcik, a failed independent 2008 candidate for county prosecutor, is accused of accepting money from the businessman, Sciortino, McNally and others, and in exchange agreed not to investigate or prosecute members of the enterprise if he were elected, the indictment claims.
"They're trying to fit a square peg in a round hole," said Scott, Yavorcik's attorney. "It didn't work in Youngstown, so they're trying another jurisdiction. The facts don't line up with the charges."
Cafaro, McNally, Sciortino, former county Treasurer John Reardon, former JFS Director John Zachariah, the Cafaro Co. and two of its subsidiaries were indicted in July 2010 on conspiring to unsuccessfully stop the move.
Yavorcik and Flora Cafaro, Anthony's sister and a Cafaro Co. official, also were indicted, but that was for money laundering related to a purportedly concealed $15,000 payment she made to Yavorcik's 2008 campaign for county prosecutor.
Their indictments were dismissed a year later shortly after it was learned the FBI had about 2,000 hours of surveillance tapes of at least one of the defendants in the state case and wouldn't turn them over.
As that wouldn't allow the defense to fully represent its clients, the case was dismissed without prejudice, meaning charges could be refiled later.