Ferenac-Gifford engagement is announced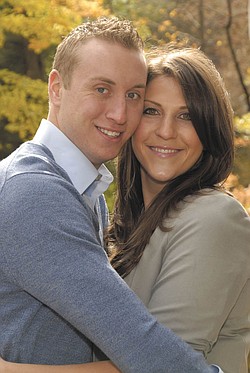 Photo
Chad J. Gifford and Kristina L. Ferenac
Kristina Lynn Ferenac and Chad James Gifford are announcing their engagement and forthcoming marriage. The ceremony will take place June 7 at Holy Apostles Parish at Sts. Peter and Paul Church in Youngstown.
The future bride is the daughter of Mary Ann Ferenac of Howland and the late Charles Ferenac. She earned a bachelor's degree in health sciences and a master's in physician assistant from Duquesne University. She practices as a physician assistant specializing in orthopedic surgery for South Hills Orthopaedic Surgery Associates in Pittsburgh.
The prospective groom is the son of Russell and Susan Gifford of Canfield. He earned a bachelor's degree in social work from Youngstown State University. He is employed as a case manager at Abraxas WorkBridge in Pittsburgh.