Published: Thu, May 22, 2014 @ 12:00 a.m.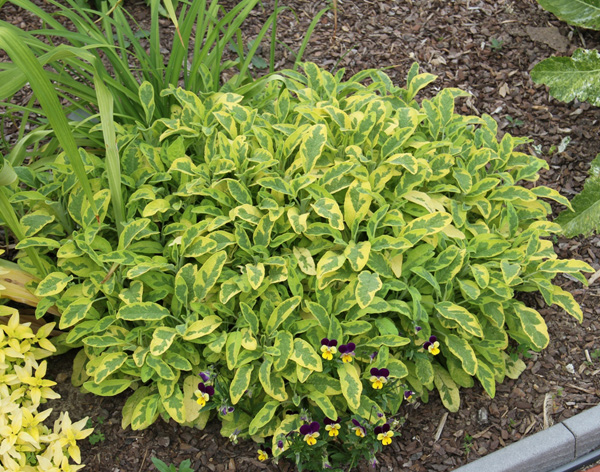 Photo
By Eric Barrett
Extension Educator
Yes, perennial herbs need some pruning in the spring.
As most herbs have started to regrow, it's time to get out into the garden and prune.
If your herbs have woody stems with new growth coming below, simply prune the woody growth down to about 1/2 inch above the new shoots.
Pruning clears out dead wood making room for the new growth.
Oregano is a good example. Pruning out dead stalks encourages oregano to begin growing, focusing on this new season of growth. This focus allows the plant to put all of its energy into growing for your enjoyment.
Pruning is also a way to shape plants.
Lavender is a good example. Left unpruned, it will still have a few beautiful blooms, but after a few years, the plant will nearly be unsightly and blooms will be reduced. Shape the plant to be an attractive part of your landscape.
Pruning can also be done after lavender flowers. Use the stems, and the plant will bloom again. Avoid pruning lavender late in the summer. This will encourage the plant to store root reserves and be more winter hardy. This spring (if it survived), you can prune lavender back heavily.
Sage is another example of a plant that needs reshaping from time to time.
Although pruning can seem severe at times, remember that pruning encourages new growth. It will help invigorate the plant to give you a better harvest.
Thus, use your herbs! Using them is a form of pruning, which will keep your plants growing and producing.
If you don't use your herbs for cooking, fragrance or decoration, consider changing which herbs you grow. Or, give the cuttings to a friend as a present.
Some herbs need thinning and dividing — basically, anything in the mint family.
Thinning will reduce disease pressure, especially the powdery mildew we see on bee balm during the season.
Powdery mildew is unsightly and reduces plant vigor. If this is a problem in your herb garden, consider replacing your plants with some of the new, resistant varieties.
Everything else from catnip to tansy should have old stalks removed. This is a case for using anvil pruners to break the hard, woody stems left from last year.
Be sure to use a very sharp pair of nippers to prune your herbs for a clean cut.
You can find more information on herbs at http://go.osu.edu/herbal.