Miss Gonda, Mr. Carothers are engaged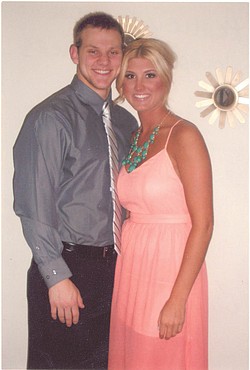 Photo
Joseph Carothers and Ashley Gonda
Ashley Gonda and Joseph Carothers, both of Boardman, are engaged.
The parents of the bride-elect are Ed and Michelle Gonda of Youngstown. Wendy Samford of Boardman and Joseph Carothers of East Palestine are the parents of the future groom.
The couple are planning a 6 p.m. wedding Aug. 1 at Avion on the Water, Canfield, where the reception will follow. Invitations will be extended for both events.
The bride-to-be is a graduate of Casal Aveda Institute and works as an assistant at Images Hair Salon in Boardman.
Her fiancé is attending Youngstown State University. He is an assistant manager for Planet Fitness in Niles.