LeAnn Krokoski, Steven Osborn are engaged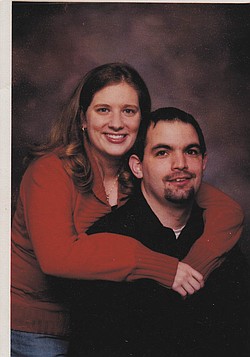 Photo
LeAnn Krokoski and Steven Osborn
James and Kathy Krokoski of Austintown and Loren and Vicky Groff of Knoxville, Tenn., are announcing the engagement of their daughter, LeAnn Krokoski, and Steven Osborn, both of Austintown. The prospective groom's parents are John and Deborah Burleson of Niles.
The couple will exchange vows at 1:30 p.m. June 14 at St. James Meeting House in Boardman Park. A reception will follow at Ciminero's Banquet Centre in Niles. Invitations will be issued for both.
The bride-elect is studying nursing at Kent State University. She works as a state-tested nursing assistant for St. Elizabeth Boardman Health Center.
Her fiancé received a bachelor's degree in business administration from Youngstown State University. He is second shift manager at Albert Guarnieri and Co. in Warren.