Youngstown mayor calls his alleged involvement in a criminal enterprise 'comical'
Tweet
Published: Fri, May 16, 2014 @ 12:05 a.m.
Mayor claims he did nothing wrong, vows to stay in office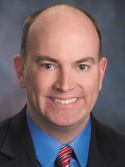 Photo
YOUNGSTOWN
Youngstown Mayor John A. McNally said an indictment claiming he played a key role in a criminal enterprise trading money and other financial benefits for political favors is "beyond my level of comprehension."
McNally, indicted Wednesday on 25 felonies and nine misdemeanors, said Thursday that "any description of a criminal enterprise is a complete stretch" by prosecutors. "I'm very frustrated. Descriptions like that, to me, are comical."
But McNally acknowledges the charges are "serious."
Among the felony charges filed against McNally, a Democrat, are one count of engaging in a pattern of corrupt activity, two counts of conspiracy, two counts of bribery, six counts of tampering with records, nine counts of perjury, one count of money laundering, two of telecommunications fraud, two counts of theft in office and nine misdemeanors.
Most of the charges against McNally are related to his opposition to Mahoning County's purchase of the former Forum Health Southside Medical Center, now called Oakhill Renaissance Place, and the relocation of the county Department of Job and Family Services from the Cafaro Co.-owned Garland Plaza to Oakhill.
The government contends McNally, during his time as a county commissioner, and county Auditor Michael Sciortino, also a Democrat, and others conspired to impede the move.
McNally, Sciortino and attorney Martin Yavorcik were indicted Wednesday on a total of 83 charges, 68 of them felonies, by a grand jury in Cuyahoga County.
The indictment contends McNally and "Businessman 1" — who, based on information in this indictment, the other Oakhill indictment and campaign finance reports is likely Anthony M. Cafaro Sr., former president of the Cafaro Co. — were leaders of the criminal enterprise involving 24 others.
McNally, Sciortino and Cafaro, among others, were indicted by a Mahoning County grand jury in July 2010 with similar charges.
Yavorcik was indicted on a money-laundering charge related to the alleged concealment of a $15,000 payment. The money came from Flora Cafaro, then a part owner of the Cafaro Co., during Yavorcik πs failed independent bid for county prosecutor. She was also charged with money laundering in the 2010 case, which was dismissed in 2011.
That case — which also included two other people, the Cafaro Co. and two of its subsidiaries — was dismissed in July 2011 shortly after the FBI revealed it had about 2,000 hours of surveillance video of at least one of the defendants in the state case and wouldn't turn the video over.
As that wouldn't allow the defense to fully represent its clients, the case was dismissed without prejudice, meaning charges could be refiled later.
"I was vehemently opposed to the purchase of a building," McNally said. "It was a bone-headed decision then and is to this day."
McNally said Thursday he hadn't completely read the 67-page indictment.
The same day the grand jury indicted McNally, a large oak tree fell onto his West Side house, causing damage to his roof and the ceiling of his bedroom.
McNally said the indictment will not impact his ability to serve as mayor, and he has no intention of resigning.
"I did nothing wrong," he said. "I don't think it has an impact on businesses looking at Youngstown whatsoever. I'm going about doing what I was elected to do. Department heads and employees in the city are continuing to do a great job."
Yavorcik went from one felony count in the 2010 indictment to 27 in Wednesday's indictment. Of those, 17 were for tampering with records, with the prosecution contending he filed false campaign finance reports.
"It's definitely one of the lengthier indictments" I've seen, said Jennifer Scott, Yavorcik's lead attorney.
Scott said she had some conversations with the Ohio attorney general's office, the lead investigators on this case, during the probe, but wasn't told ahead of time about Wednesday's indictment or that the case would be heard in Cuyahoga County.
"They could have brought this case in Mahoning County," she said. "I would hate to think that the case is being brought to another venue because [prosecutors are] looking for a favorable jurisdiction. That would be a violation of the attorneys' code of ethics. I would hope that's not what they're thinking."
The indictment accuses Yavorcik of receiving money and services illegally from Businessman 1, Sciortino, McNally and Lisa Antonini, the former county treasurer and county Democratic Party chairwoman who previously had said Sciortino and Yavorcik were her closest friends.
Antonini went to federal prison after admitting to taking an unreported $3,000 campaign contribution and is cooperating with law enforcement in the political- corruption investigation.
Scott said Yavorcik has "complied with all the requirements" of filing proper campaign finance reports.
"The presentation to the grand jury is one-sided," she said. "It's whatever the government is seeking. They'll provide testimony to promote their thought process. Oftentimes, the charges in an indictment are exaggerated. He'll be fighting this."
Scott also said "there is potential for" the statute of limitations to expire.
For felonies such as these in Ohio, the statute of limitations is six years. But there are numerous exemptions.
McNally, Sciortino and Yavorcik will be arraigned May 29 in Cuyahoga County Common Pleas Court. It is scheduled for 8:30 a.m.
The judge who will oversee their cases will be selected through an electronic court system at that arraignment, and the first pre-trial hearing is likely to be set, said Joseph F. Frolik, spokesman for the Cuyahoga County Prosecutor's Office.
The judge selected will come from the 34 common pleas general division jurists in the county, he said.
Attorney General Mike DeWine, a Republican, announced the results of the investigation Wednesday with Cuyahoga County Prosecutor Timothy McGinty, a Democrat.
DeWine said under state law he is required to inform the chief justice of the Ohio Supreme Court that Sciortino faces felony counts related to his job as county auditor.
After receiving the information, Chief Justice Maureen O'Connor must wait at least 14 days to appoint a special commission of three retired judges to consider the paid suspension of Sciortino.
No more than 14 days after being convened, the panel must make a preliminary determination on suspension, have a meeting with Sciortino to hear his appeal if they decide to suspend him and then issue a final decision at the conclusion of that meeting.
If Sciortino is suspended, the Mahoning County Democratic Party's central committee would select the person to fill that vacancy, according to state law.
Sciortino, who faces 16 felonies and 6 misdemeanors in the indictment, couldn't be reached Thursday by The Vindicator. But he said before the indictments that he "didn't do anything wrong," and after it sent a "stay strong" motivational text message to his staff.
Besides the three indicted Wednesday, there were four others in the 2010 indictment not charged this time.
Anthony M. Cafaro Sr. is likely Businessman 1, and his sister Flora is likely Businesswoman 1 in the indictment that contends they are part of the criminal enterprise.
John Zachariah, the former JFS director, is listed by name as being part of the criminal enterprise.
The other person in the 2010 indictment — former county Treasurer John Reardon, a Democrat — is not in Wednesday's indictment.
"We're relieved he hasn't been indicted," said Lou DeFabio, Reardon's attorney.
Reardon was found guilty in January 2013 in Franklin County Common Pleas Court of two first-degree misdemeanor counts of election falsification.