Williams confirmed as Assistant Secretary of Commerce for Economic Development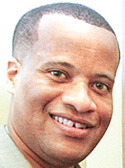 ---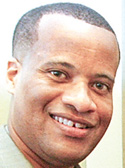 Photo
Staff report
WASHINGTON
The U.S. Senate voted Wednesday to confirm former Youngstown Mayor Jay Williams as Assistant Secretary of Commerce for Economic Development.
As head of the U.S. Department of Commerce's Economic Development Administration, Williams will be responsible for fulfilling the agency's mission of leading the federal economic development agenda by promoting innovation and competitiveness, preparing American regions for growth and success in the worldwide economy.
"I am pleased that the U.S. Senate has confirmed Jay Williams as Assistant Secretary for Economic Development at the Commerce Department's Economic Development Administration," said U.S. Commerce Secretary Penny Pritzker. "As the only federal agency focused exclusively on economic development, EDA plays a vital role in building sustainable economies in communities across the United States.
"Given Jay's wealth of private- and public-sector experience, I am confident in his ability to lead economic-development efforts at the Department of Commerce and help build the foundation and set the conditions for economic growth and success in communities across the country."
Williams said he is honored to continue his service to President Barack Obama. "I look forward to ... working with EDA's staff and the Department of Commerce team to promote American innovation and regional collaboration and to helping EDA fulfil its vital mission of helping distressed communities throughout the United States realize their local plans to grow businesses and jobs," Williams said.
U.S. Sen. Sherrod Brown, a Democrat from Cleveland, said of Williams' confirmation: "I congratulate Jay Williams on his confirmation and know that he will continue to serve his country and hometown honorably. ... As President Obama's former top adviser for auto communities, Jay understands how to strengthen our economy and was instrumental in helping communities take the next steps following the auto rescue."
U.S. Sen. Rob Portman, a Republican from the Cincinnati area, said, "Jay's impressive record of service in the Mahoning Valley and Washington makes him uniquely qualified to serve as Assistant Secretary for Economic Development."
U.S. Rep. Tim Ryan of Howland, D-13th, said: "I am pleased that today, the United States Senate confirmed my friend Jay Williams. "President Obama could not have chosen a better or more- qualified person to take over the immense responsibility that comes with this job. ... I know he will continue to be a great public servant, and I look forward to continuing to work closely with him to bring federal resources back to Northeastern Ohio."
Before joining the Department of Commerce, Williams served as the executive director of the Office of Recovery for Auto Communities and Workers. In this capacity, he worked directly with state and local stakeholders in areas affected by the changing American automotive industry to deliver federal support to ensure they returned to better economic condition.
He also served in the White House as Deputy Director for the White House Office of Intergovernmental Affairs. In this position, he led efforts to engage mayors, city-council members and county officials around the country.
Williams, a native of Youngstown, served as mayor from Jan. 1, 2006, to Aug. 1, 2011.
More like this from vindy.com