Thunder Over the Valley 2014 is the Struthers native's last show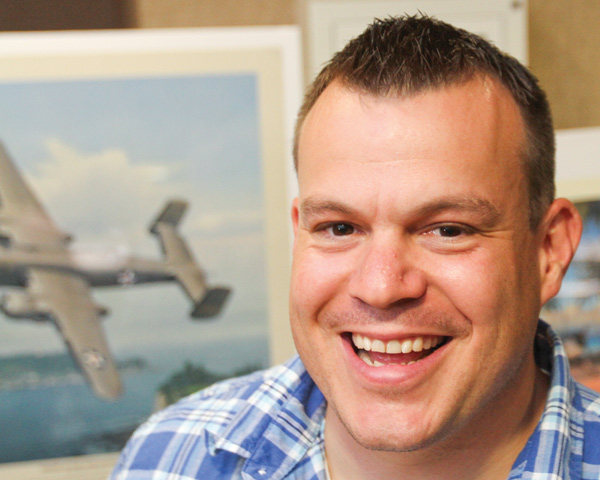 ---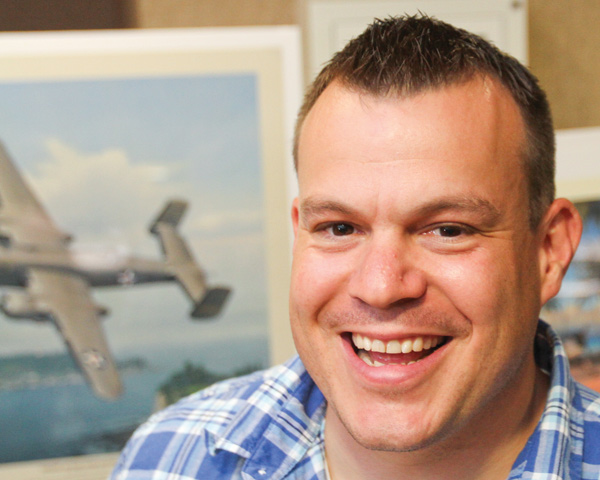 Photo
Air Force Staff Sgt. Jarid Watson, a Struthers native and broadcast journalist, has been photographing and taking video of the Thunderbirds since 2011. He will finish his tour with the renowned squadron after this weekend's Thunder Over the Valley Air Show.
STRUTHERS
Struthers native Air Force Staff Sgt. Jarid J. Watson, an Air Force broadcast journalist, will finish his tour with the Thunderbirds in the Mahoning Valley, where he got his start in radio on Struthers High School's Radio WKTL 90.7.
"I did morning announcements and play-by-play of Struthers football games. That gave me my start ... when I kind of knew that I was probably going to go into broadcasting," Watson said.
The Thunder Over the Valley 2014 Air Show on Saturday and Sunday at Youngstown Air Reserve Station in Vienna is Watson's final show with the world-famous Air Force Air Demonstration Squadron, also known as America's Ambassadors in Blue.
He said the commander of the unit will recognize him Sunday during the show in front of his family and friends.
Watson, 33, stationed with the Thunderbirds at Nellis Air Force Base in Nevada, has been here since Tuesday visiting family and friends and enjoying pizza from The Elmton, a Struthers restaurant owned by his aunt and cousin.
A 1999 graduate of Struthers High School, Watson had a baseball scholarship for a semester at Indiana Institute of Technology, an opportunity he admitted he "messed up." He enlisted in the Air Force in 2005 for six years at a mass swearing-in ceremony at a Thunderbirds show in Pittsburgh.
Until then, he had not heard of the Thunderbirds. He was impressed with the squadron, and when the public-affairs job with the Thunderbirds opened in July 2011, a single-person billet that involves a lot of time away from home, Watson said he asked his wife if it would be OK, and when she said yes, he applied.
His said his duties include documenting and video recording parts of the show which he incorporates into video productions that are used for promotion and recruiting.
Watson said the job never gets old.
"The fun is going to different cities and bases and meeting people; but the biggest reward is the smiles on kids' faces and knowing we represent the entire Air Force," he said.
Before his assignment with the Thunderbirds, Watson attended the Advanced Motion Media program at Syracuse University. He was stationed at Osan Air Force Base in Korea for a year and then Aviano Air Force Base in Italy.
At Aviano, Watson and his co-host won 2009 Air Force radio media contest for Morning Entertainment Program of the Year.
"We were proud. We worked hard to make the show as normal and state-side sounding as we could," he said.
Also in 2009, he deployed for six months to Afghanistan, where he had an AM radio show for three months, did some television work and sent reports that aired on American Forces Network broadcasting to all overseas bases, the Pentagon Channel and was cable-available in some areas.
While in Afghanistan, he was embedded with Marine Corps and Army units trying to show their stories while they were mostly on community-relations missions.
His decorations include the Army Achievement Medal, Joint Achievement Medal, and Joint Commendation Medal. His awards include the John L. Levitow Award as well as first-place Radio Entertainment Program in the 2009 Air Force Media Contest.
Watson is the son of John Watson and Donna Beal, both of Struthers.
Watson and his wife, the former Tricia Readshaw, daughter of Bobbi Readshaw of Salem, have two children, Jayden, 9, and Anna Molly, 3.
When he finishes with the Thunderbirds, he said he will continue his job as a broadcast journalist at Fort Meade, Md., which is headquarters for his career field.
Whether he will make a career of the military is still up in the air.
"It's hard to see myself not wearing a uniform, but I also want to ensure I have time to spend with my family," he added.