Palocyis mark 50th anniversary at family dinner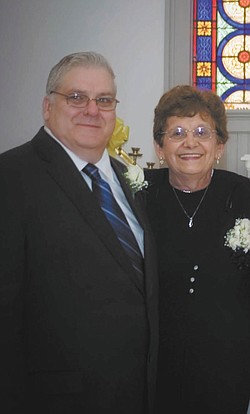 Photo
YOUNGSTOWN
Mr. and Mrs. Jim Palocyi of Youngstown celebrated their 50th anniversary Friday at a family dinner.
Invitations were issued.
The former Anita Pangio and Mr. Palocyi were married May 9, 1964, at Our Lady of Mount Carmel Church.
The couple are retired.
Their children are Frank J. Palocyi Jr., Mary Schweinsberg and Tina Prestas, all of Boardman, and Steve Palocyi of Austintown.
They have five grandchildren.