Learns' 50th honored with celebration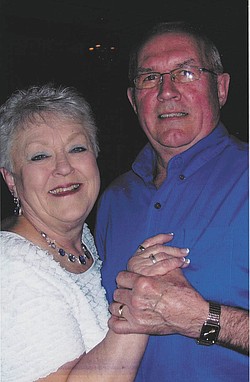 Photo
YOUNGSTOWN
Mr. and Mrs. Don Learn of Youngstown celebrated their 50th wedding anniversary with a celebration April 26 at St. George Croatian Center, which was hosted by their children and grandchildren.
Their children are Carrie Learn and Lonny (Charmaine) Learn, all of Youngstown, and Don (Kelly) Learn and Rick Learn, all of Mineral Ridge. They also have seven grandchildren.
Mr. Learn married the former Georgianne Ruschman March 8, 1964.
Mrs. Learn is a homemaker and Mr. Learn retired from RMI in Niles.