Miss Dombroski, Dr. DeChellis are engaged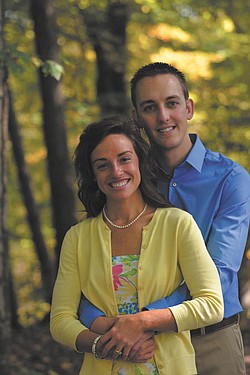 Photo
Ann K. Dombroski and Thomas DeChellis
SALEM
Joann Dombroski and Dr. Walter Dombroski, both of Salem, are announcing the engagement of their daughter, Ann Katherine Dombroski of Salem, and Dr. Thomas DeChellis of North Lima.
His parents are Dr. Donald and Delaine DeChellis of North Lima.
The couple are planning a July 12 ceremony at St. Paul Church and a reception will follow at the Embassy in Boardman. Invitations will be issued for both.
The bride-elect is a graduate of Hiram College, where she received a bachelor's degree in biology. She is pursuing a medical degree at Ohio University Heritage College of Osteopathic Medicine.
Her fiancé graduated from Ohio State University College of Dentistry. He is a dental resident at Northside Medical Center and is employed by DeChellis Dentistry in Boardman and Columbiana.