Sarah Moore, Kevin Perrotta plan wedding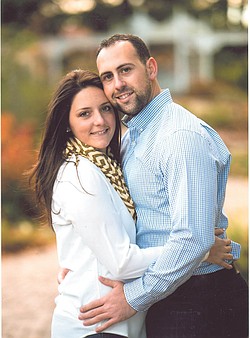 Photo
Sarah Moore and Kevin Perrotta
BOARDMAN
Edward and Denise Moore of Boardman are announcing the engagement of their daughter, Sarah Moore, and Kevin Perrotta, both of Herndon, Va.
He is the son of Robert and Chris Perrotta of Rochester, N.Y., and the late Debra Perrotta.
The couple have planned their wedding for 1:30 p.m. July 19 at St. Michael Church in Canfield, and a reception will follow at Drake's Landing in Canfield. Invitations will be extended for both events.
The bride-elect is a graduate of Ohio State University, where she earned a bachelor's degree in consumer affairs. She is director of student finance operations for Strayer University in Herndon.
The prospective groom earned a bachelor's degree in sports management from St. John Fisher College. He is manager of student finance operations at Strayer U.