Miss Barcellona, Mr. Kidd plan June wedding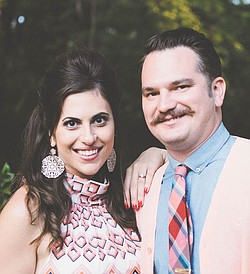 Photo
Nina Barcellona and Alex Kidd
Alex Kidd and Nina Barcellona are announcing their engagement.
His parents are Alex and Georgia Kidd of Boardman, and her parents are Maria Barcellona of Highland Heights and the late Anthony Barcellona.
The wedding will take place June 7 at Holy Rosary Church in the Little Italy area of Cleveland.
The bride-elect is a graduate of Cleveland Institute of Art, where she received a bachelor's degree in photography. She is an advertising exhibits and design coordinator for the Society for Photographic Education in Cleveland.
Her fiancé graduated from the University of Akron and received a bachelor's degree in graphic design. He is an art director of TTI Floor Care North America in Solon, Ohio.