Lowellville's Mount Carmel fest to ban open drinking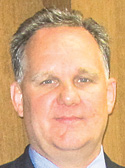 Photo
By EMMALEE C. TORISK
LOWELLVILLE
It's time for the Mount Carmel Society Festival, which will celebrate its 119th year July 16-19, to break its long-standing tradition of open consumption of alcohol on festival grounds, village officials say.
Instead, alcohol will be limited to two locations: a cordoned-off area that will be well policed by officers, and the bar inside the Mount Carmel Society Social Hall at 102 E. Washington St.
"We want a more isolated, controllable area, where people aren't walking around [the festival] with beers in their hands," said Mayor James Iudiciani Sr., who added that the village must sign off on a liquor license transfer each year to permit the outside consumption of alcohol.
Iudiciani noted that very rarely had problems arisen at festivals, thanks to a consistently strong police presence, but the village now wants "to err on the side of caution" for everyone's safety.
"We've been doing it for a long time. It's the way we celebrate the Our Lady of Mount Carmel Feast Day," said Anthony Perry Sr., president of the fraternal order that organizes the Mount Carmel Society Festival, referring to the festival. "We're pretty proud of our festival here."
The mayor explained that the creation of a roped- or fenced-off area for alcohol consumption will foster a much more family-friendly environment. It also will be much easier for officers to patrol just two areas where alcohol is being consumed, watching for those who need to be cut off or kicked out.
"We have the right to police it and control it somewhat," he said. "It's just the time to do that."
Though the specifics still are being worked out, Iudiciani suggested a lot at the corner of McGaffney and Washington streets owned by the Mount Carmel Society and used during the festival for parking. Another option would be sectioning off an area of the festival grounds. Like Iudiciani, Perry emphasized that the festival "really [hasn't] had many problems [with alcohol] over the years."
He added that the festival setup has always "been legal with the state," and that attendees' bringing alcohol outside of the man-made and natural barriers that set off the festival grounds from the rest of the village was "never an issue."
Police Chief Ryan Bonacci said having a more structured designated drinking area "seemed like a wise idea" that will "maybe make things a little bit simpler."
"[Before], the whole grounds was roped off," he said, "and the whole area was a giant area for consumption."
Bonacci noted that he plans also to assign officers to specific areas for this year's festival, rather than having them roam around and leaving certain areas unattended. They'll be especially mindful of those areas dedicated to alcohol consumption, and will be "making sure everyone gets home safely at the end of the night."
"We're very thankful ... that the people that have come to the festival in the past have always been respectful of the festival itself and the officers," he said. "Knock on wood, we haven't had any major incidents yet."