Hair apparent: YSU men seek title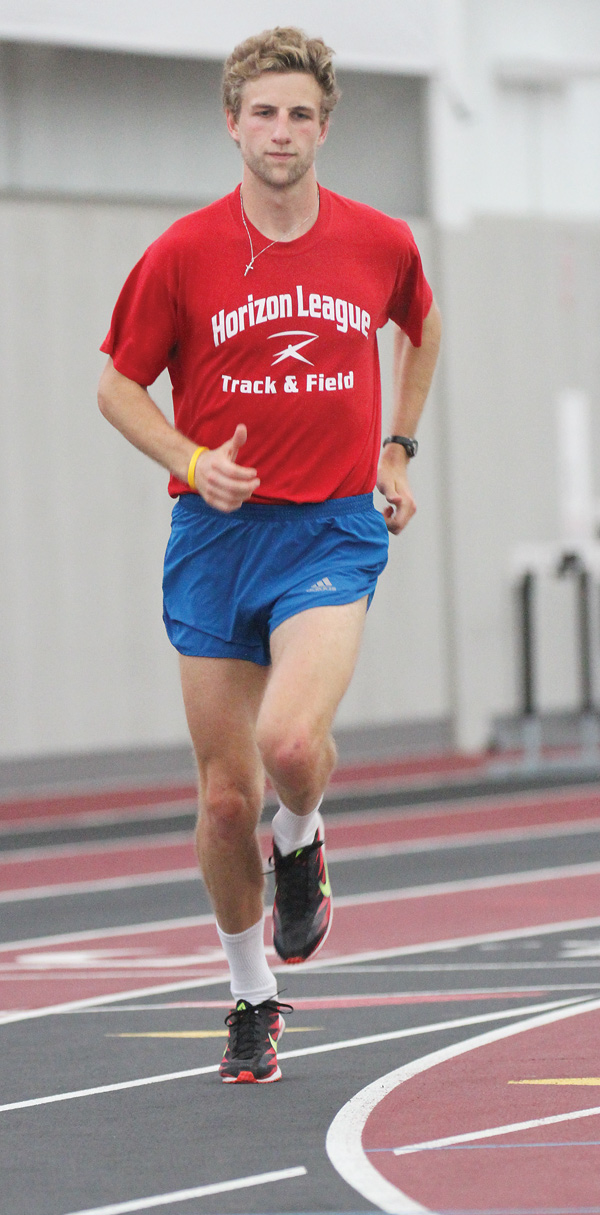 ---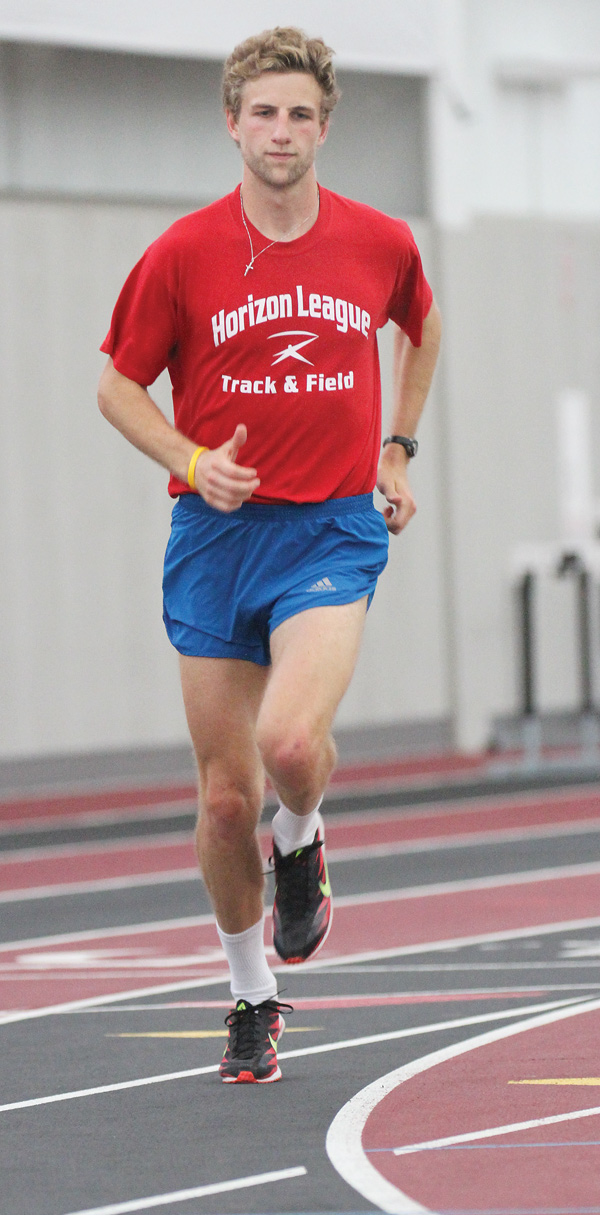 Photo
YSU's Eric Rupe practices Wednesday at the WATTS facility. Rupe will look to continue his strong season this weekend at the Horizon League outdoor championships, where the men's team has a chance to win their first conference title since 1997.
By Joe Scalzo
YOUNGSTOWN
Just as baseball and hockey players grow playoff beards, a group of Youngstown State track and field athletes decided to grow their facial hair before March's Horizon League indoor championships.
For Eric Rupe, this was a problem.
"I don't have that great of a beard," said Rupe, a Maplewood High graduate. "But I can grow my hair, at least. It's like I'm back to my high school days, with fro-ey hair."
It's working. Like Samson — or Johnny Damon — Rupe seems to do better with long locks, even if he is starting to resemble a mid-1980s version of Larry Bird. He won two events (and finished second in another) at the indoor championships to win the individual scoring award, helping the Penguins take second.
Two weeks later, in YSU's first outdoor meet, he shattered the school record in the 5K and has also posted strong times in the 1500, 10K and 3,000-meter steeplechase.
He'll look to continue his strong season at this weekend's Horizon League outdoor championships, where the Penguin men have a chance to win their first conference title since 1997.
"After indoor, we kind of had a salty taste in our mouths," said Rupe, whose Penguins lost by 15 points in part because of an injury to a top 200 runner. "I think we're better suited for outdoor, but we had a lot of things go right at indoor. Hopefully the same things go right for outdoor and we'll be in the running come the final day."
YSU's strength, as usual, is in its throwing events. Senior Bobby Grace, who holds school records in the indoor and outdoor shot put, will throw the shot, discus and hammer for the first time this season.
"For the last two or three weeks, we've been gearing toward this meet," said Grace, an indoor All-American. "As a throws group, we're just trying to get a lot of points for the team."
YSU has the top four throws in the shot put, the top three in the discus, the top two in the javelin and the best throw in the hammer.
"The throws have always been a power for us," YSU coach Brian Gorby said.
In the distance events, Rupe is joined by junior Austin McLean, who is ranked second in the 5K and first in the steeplechase.
"For distance, the goal is basically to get the most amount of points from the least amount of effort," Rupe said. "You want to go out slow and kick it at the end, then get ready for your next event."
Sophomore Jay Jakovina, a Fitch High graduate, is the defending league champion in the high jump and holds the league's top jump this spring. Freshman Robin Hall, who has the league's second-fastest 200 and 400 times, leads YSU's sprinters.
Milwaukee has won every league title since 2004, but the Penguins have finished second five times over that span.
Gorby hopes this is year they break the Panthers' streak.
"It's a two-team race and both teams have the ability to score 200 points," he said. "It comes down to 110 small battles. Whoever wins more of those is going to win the championships."