Valley to Valley Through the grapevine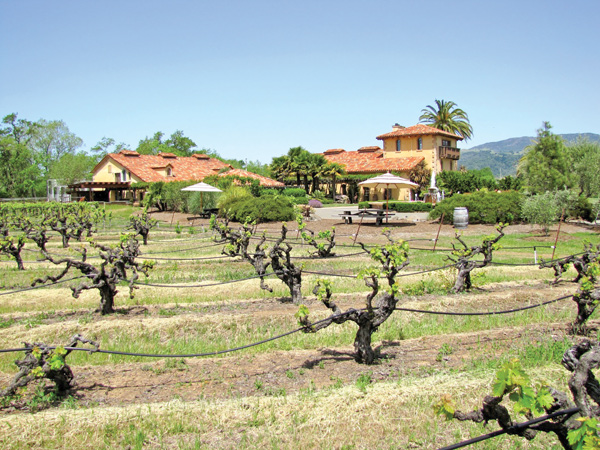 ---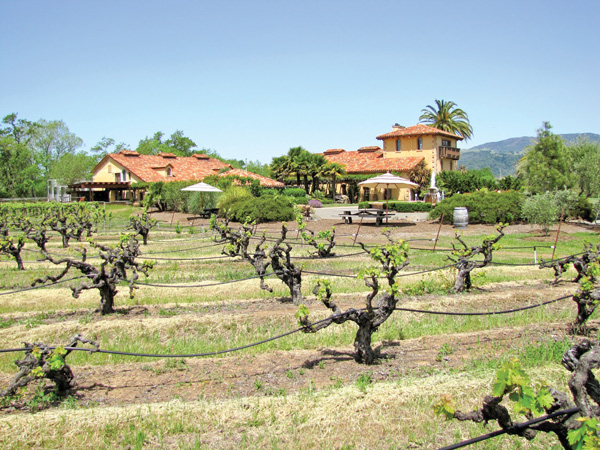 Photo
Brian Fry's trip to California wine country included a stop at White Oak Winery in Sonoma County.
If You Go...
What: Valley Vino Discovery Series Featuring White Oak Winery
When: 6:30 p.m. April 10
Where: Station Square Ristorante
Reservations: Call 330-759-8802 or log on to www.myvalleyvino.com
I had the good for- tune of traveling from Youngstown to California's Napa Valley four times from 2005-2008. Those trips really opened my eyes to the incredible world of wine that exists out west. I was struck by the incredible commitment to excellence of everyone from the winery owners right down to the farm hands who tend the vines.
Returning to California wine country last week after a six-year absence, I found that commitment stronger than ever. Sitting down with estate owners, growers and winemakers to discuss and learn more about their work is a great opportunity.
The incredible tastings were so numerous that I posted several of them on vindy.com, including two amazing sessions at Ridge's Montebello Mountain and Rombauer Vineyards.
I visited 16 wineries over a five-day period, including some of Napa's top destinations. I've decided to highlight three of them in this article because they represent distinctly different types of wine country experiences.
The Classic Wine Estate
The O'Connell family estate was my home base for four days and three nights of the trip. The estate is home to vineyards for both Pietro Family Vineyards and the Gabrielle Collection wines. Our host Wayne O'Connell, winemaker for Pietro, graciously took us for a tour of the vineyards and extensive gardens.
The conversation included detailed information on soil types, water availability, vineyard management techniques and harvesting strategies. O'Connell was gracious enough to answer our numerous questions without overwhelming us with his knowledge. When we finished the walking tour, a beautiful tasting was waiting for us in the front yard of the estate house.
The Incredible Winery Tour
The Schramsberg Champagne caves are on almost all the must-do tour lists I've seen published. We traveled north on Route 29 from the O'Connell estate to Calistoga and up a winding mountain road to the historic winery.
Schramsberg's original owner used 200 Chinese immigrant workers who had just completed the transcontinental railway to dig 2 miles into the mountainside. The result is a breathtaking tour lighted by candles and featuring walls that are nothing but aging champagne bottles.
We finished our cave tour at a candlelit table with three spectacular bottles of the vintage bubbly waiting for us to enjoy.
Tasting with the winemaker
We traveled into Sonoma County to White Oak Winery for a tasting with Winemaker Bill Parker. We enjoyed a laugh-filled tasting of its current releases along with some incredible technical data from the man who made the wines. The portfolio was very impressive.
White Oak Winery has a strong Northeast Ohio connection. Dick and Erleen Ludwig partnered with founder Bill Myers in 1988. The Ludwigs owned the Boston Mills/Brandywine Ski Resort before moving to California in 2002, and they still have a lot of family in our region.
All in all it was the best of the five trips I've taken to California wine country. I'm already looking forward to the next visit.
about VALLEY VINO
Contact Brian at brian.fry@myvalleyvino.com or by visiting www.myvalleyvino.com.
On vindy.com: stay up to date with Brian's tastes and travels 24/7.