Miss Patterson, Mr. Stevens set wedding date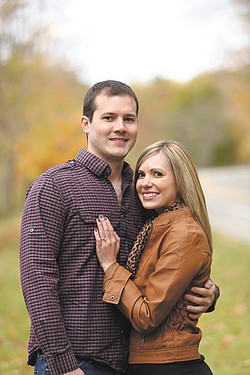 Photo
Brian Stevens and Jennifer Patterson
The parents of Jennifer Patterson and Brian Stevens are announcing the engagement of their children. The couple are both of Poland. The bride-to-be is the daughter of Mark and Laura Renstrom of Poland, and the prospective groom is the son of Mark and Ann Kathryn Stevens of Struthers.
The couple have planned their wedding for 1:30 p.m. June 28 at St. Nicholas Church in Struthers. Invitations will be extended for the ceremony and for a reception to follow at Byzantine at the Grove in Youngstown.
Miss Patterson earned an associate degree in applied business administration from Trumbull Business College. She is employed as a treasury management specialist for Huntington National Bank in Youngstown.
Mr. Stevens graduated from Youngstown State University with a bachelor's degree in general studies. He is employed as a corrections officer for Community Corrections Association in Youngstown.