Jaime Avona, Mitch Boyer set wedding in May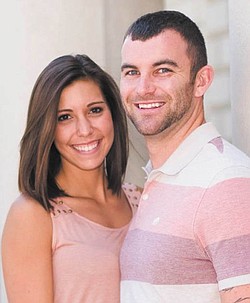 Photo
Jaime Avona and Mitch Boyer
BOARDMAN
Jim and Linda Avona of Boardman are announcing the engagement of their daughter, Jaime Avona, and Mitch Boyer, both of Parma.
He is the son of Doug and Kim Boyer of Parma.
In a 3 p.m. ceremony on May 17, the couple will be united in marriage at Westminster Presbyterian Church in Boardman. A reception will follow at Fellows Riverside Gardens' Davis Center. Invitations will be extended for both events.
The bride-to-be graduated from Cleveland State University with a degree in health sciences.
The prospective groom also graduated from Cleveland State, with a degree in exercise science. He is employed as a personal trainer for Life Time Fitness in Beachwood.