Kokrak falls short at Bay Hill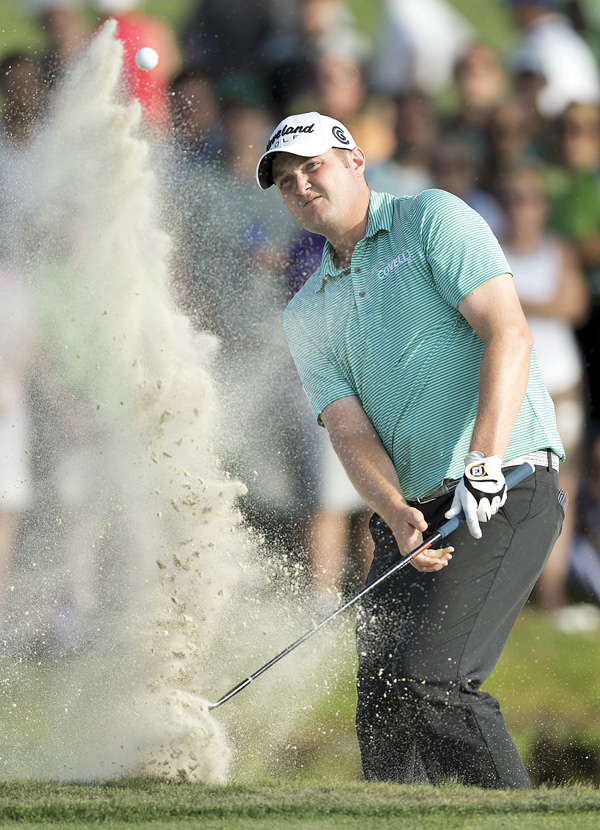 ---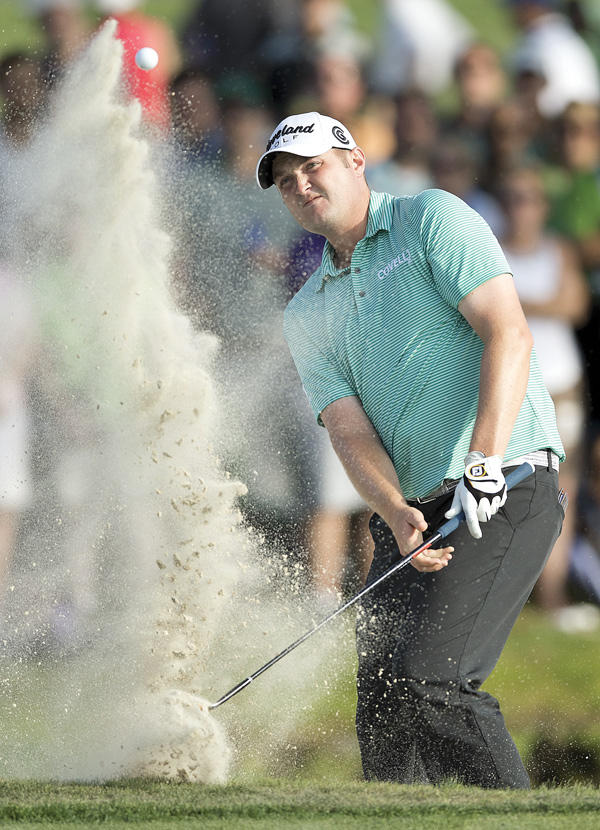 Photo
Jason Kokrak blasts a shot from the sand trap on the 17th hole Sunday during the final round of the Arnold Palmer Invitational golf tournament at Bay Hill in Orlando, Fla.
Matt Every earns first PGA tour win
Warren JFK graduate Jason Kokrak felt he had some "good mojo" entering Sunday's final round of the Arnold Palmer Invitational at Bay Hill Club & Lodge in Orlando, Fla.
Unfortunately for him, his playing partner Matt Every did too.
Kokrak shot a 1-over par 73 on the final day to finish 10 under for the tournament, three shots behind the winner.
"I just didn't hit it well enough," said Kokrak. "Today I got into a total funk and didn't drive the ball well enough to put myself in good positions."
Entering Sunday, both Kokrak and Matt Every were 11-under par and four strokes back of the leader, Adam Scott.
Every took advantage of a surprising collapse by the Masters champion, something Kokrak couldn't do, and held on to the very end for a 2-under 70 to win.
Every made two bogeys in the last three holes, including a 4-foot par putt he missed on the 18th hole. That forced him to wait 10 excruciating minutes to see if Keegan Bradley could force a playoff. Bradley's 30-foot birdie putt on the 18th hole missed on the left side, giving Every his first PGA Tour win.
Cocky by nature, Every choked back tears when he realized he had won in his 92nd try as a professional.
"It's hard," he said, stopping to compose himself. "It's tough, man. You just never know if it's going to happen. You get there so many times. It's nice to get it done."
Kokrak, who was also searching for that elusive first tour victory, shot under par for the first three rounds before Sunday's 73. Instead, he'll have to settle for his second top-10 finish of the season and seventh top-20 in 11 events.
"I'm still learning the golf courses and learning where to hit it, but I'm pleased so far," Kokrak said of his progress. "I'm striving to win a golf tournament right now and earn a spot in the best event that's held all year."
He's referring to the Masters, which he could qualify for by winning one of the two tournaments left before they head to Augusta.
On Sunday, Kokrak's putter was working well in earlier rounds, but his struggles came on the tee box down the stretch.
"My driver did not cooperate with me and that makes it very difficult," Kokrak said.
A bogey-bogey start on the first two holes Sunday didn't help matters. However the 28-year-old responded by birding three of the next four holes.
"It's certainly not the way you want to start, but I felt I recovered pretty well," he said. "That first hole had been pretty befuddling for me all week, though."
The man everybody was chasing on Sunday, Scott, came undone in his final tournament before he defends his title at Augusta National.
Along with two quick bogeys to start his round, he didn't make a birdie over the final 14 holes.
Scott closed with a 76 to finish third. He had to win to reach No. 1 when he arrived at the Masters. Now, the No. 1 spot held by Tiger Woods for the last year will be up for grabs at Augusta among Woods, Scott and Henrik Stenson, who tied for fifth at Bay Hill.
The Associated Press contributed to this report.