Saxons honor Man and Woman of the Year

Photo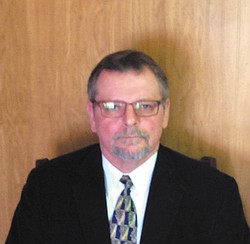 Photo
Staff report
YOUNGSTOWN
Youngstown Saxon Club honored the Man and Woman of the Year at its 38th annual Presidents Goulash Dinner on Saturday.
Beverly Myers was honored as Woman of the Year, and Michael Bachinger was named Man of the Year.
Bonnie J. Baker, president of Ladies Branch 22, and Dr. John Boehm Jr., past president of Branch 30, presented the awards.
Marilyn Gobely provided dinner music, and the Saxon Club Culture Group Brass Band played dance music.
Dave Stryffeler was program chairman.
Myers is a 1952 graduate of Austintown Fitch High School and attended Youngstown State University and comptometer school.
She joined Ladies Branch 22 in 1970 and has served as branch treasurer, at pork and kraut dinners, flea markets, basket auctions, annual goulash dinners, mother-daughter banquets, and for the 300 Club and Ladies Boccie League.
She also directed the club's catering service for several years.
She and her husband, John, have two children, Cheryl Fisher and Paul Stevens. They also have six grandchildren and seven great-grandchildren, who all reside in the Youngstown area.
Bachinger's family emigrated in 1956 from Austria to Alliance, where he was born four months later. The family moved to Youngstown the next year. As a young person, he was a member of the Saxon Children's Choir and Branch 30 Youth Band, and he was a founding member of the Club's Culture Group and Brass Band in 1969.
A graduate of Austintown Fitch High School, he attended YSU and is employed as a manager of customer service for UPS.
He has been a member of Branch 30 Alliance of Transylvanian Saxons insurance deputy and has served as branch secretary, second vice president, trustee, golfer, bowler and 500 Clubber. He also sang with the Concordia Chorus and danced with the cultural group. Bachinger has traveled overseas to perform musical concerts with the Saxon Culture Group and Brass Band.
He is the father of Michael and Erik, and his parents, Marie and John Bachinger, are former recipients of the Saxon Woman and Man of the Year.
Both honorees are members of the Alliance of Transylvanian Saxons, a fraternal benefit society.