Melissa Bayus, Jeff Pelc will exchange vows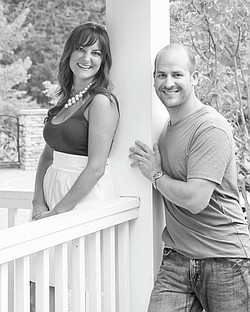 Photo
Melissa R. Bayus and Jeff S. Pelc
Dan Bayus of Brookfield and Lisa Bayus of Westlake, Ohio, are announcing the engagement of their daughter, Melissa Renae Bayus, formerly of Boardman, and Jeff Stanley Pelc, both of Columbus. His parents are Frank and Karen Pelc of Ravenna.
The couple are planning a 5 p.m. Sept. 6 wedding in Boardman Park and a reception to follow at Reserve Run Golf Course in Poland. Invitations will be issued for both.
The bride-elect earned a bachelor's degree in business administration from Youngstown State University and an associate degree in nursing from Mercy College of Northwest Ohio. She is studying for a bachelor's degree in nursing at Mount Carmel College of Nursing. She works as a registered nurse patient-centered medical home co-ordinator at Mount Carmel Medical Group in Pickerington, Ohio.
Her fiancé earned a bachelor's degree in wildlife biology from Ohio State University. He is a wildlife biologist for the U.S. Department of Agriculture in Columbus.