Rockers pull for Kellys, Sillaman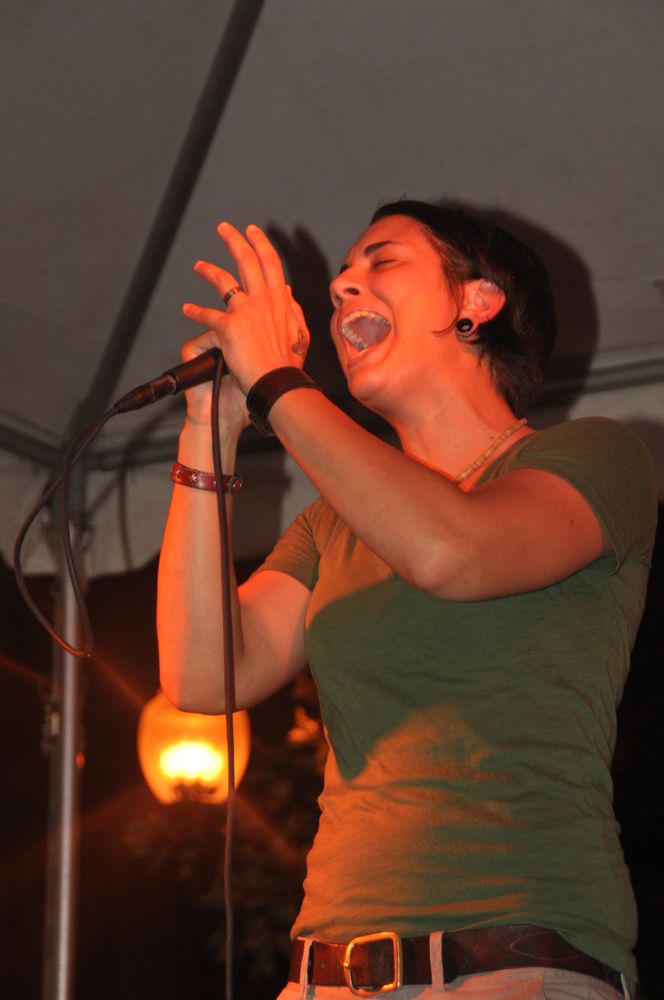 ---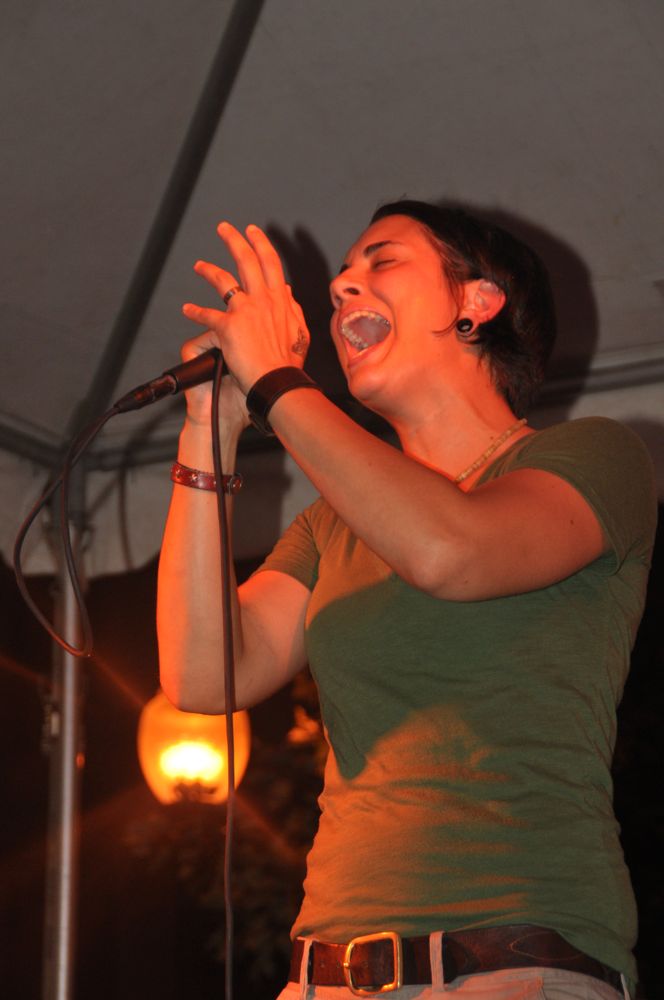 Photo
The Kellys play at Party on the Plaza at Buffalo Wild Wings in downtown Youngstown on Friday, August 5, 2011.
You can't say that the Valley's rock music community doesn't support its own.
Two shows are scheduled on the West Side on March 29 to help musicians who find themselves in trying circumstances.
At Cedar's, a "Concert for the [2] Kellys" will give a boost to Kelly McCracken, lead singer of The Kellys, and her expectant wife, Kelly Noe. The couple lost most of their belongings (and their cat) last month when their rented home in Covington, Ky., was destroyed by a fire caused by faulty wiring. They have been staying with relatives in the Cincinnati area. Donations can be made online at youcaring.com.
And at the Dash Inn, a benefit show will raise funds for William Sillaman, who has been battling cancer.
Sillaman's long rock career started with the local band White Noise, which had a record deal in the early '80s. His next band, Noisy Mama, was the '90s successor to White Noise.
The drummer has done stints with several other major Youngstown bands, including Slackjaw and Dopamine, and still plays with cover bands Infinity and Deep Cuts.
The Sillaman benefit will start at 4 p.m. at the Dash Inn, 2716 Mahoning Ave., and go until closing time. Deep Cuts and Infinity, plus members of other bands from that era, will perform. The event also will include a silent auction, raffle and more.
Concert for The Kellys
Kelly McCracken's band, The Kellys, had been one of the area's most popular in recent years but hasn't performed a lot since she moved to the Cincinnati area in 2012. They last played at Cedar's in July, and will again play at the March 29 event.
"We're on a little break, but I still talk to them quite a bit," said McCracken of her band. The Kellys will close the Cedar's show with a few new songs, she said.
The evening is being billed as a tribute to the Kellys, with several bands performing original Kellys songs. On the bill, in addition to the Kellys, are Courtney Wasking, Noll Hartman and Roger Lewis; Shiloh Hawkins and Paul Hill of Blue Through Branches; and the Silver Larks, which is Chris Iacono-Rutushin (Radio Lark), Rick Deak (Barflies), Dylan Kollat (JD Eicher & the Goodnights) and Daniel Drummond.
McCracken said she performs regularly as a solo acoustic act — and occasionally with other musicians — in pubs in the Cincinnati-Covington area.
Birth-certificate lawsuit
Before the fire, McCracken and Noe were in the news for another reason.
The couple, who were married in New Hampshire, are plaintiffs in a landmark federal lawsuit filed in Cincinnati seeking a court order to force Ohio to recognize both parents in same-sex marriages on birth certificates, by listing the names of both.
The suit claims that the state's practice of listing only one partner in a gay marriage as a parent on birth certificates violates the U.S. Constitution.
All four couples listed as plaintiffs were legally married in other states. They are worried that having only one of them listed as a parent on their children's birth certificates could lead to problems down the road, such as a denial of parental rights to the one not named should their partner die or experience a medical emergency.
Kelly Noe became pregnant via artificial insemination and is due June 13. McCracken had said that she would have zero rights as a parent, in terms of medical and educational decisions.
The case is set for April 4.
Despite living in Ohio, McCracken and Noe became party to the suit because their baby will be born in a hospital in Ohio.
Attorney Al Gerhardstein contacted the couple to see if they wanted to join the lawsuit, which he had already been preparing.
HOW ERIC CARMEN GOT HIS LABEL TO GO ALL THE WAY
A song that has always been on my list of "Songs I Crank Up When They Come On the Radio" has been Eric Carmen's "[Please] Go All the Way."
And now that I know the background, the tune has moved up a position or two.
The song was released in 1972, a time when you couldn't say just anything on the radio. But Carmen, a Cleveland native, beat the censors by making the person doing the pleading in the song's title a woman talking to a man — because he knew if it was the other way around, the song would not have made it to radio.
"The Beach Boys were getting some pretty suggestive lyrics on the radio because they sounded like choir boys," said Carmen. "I wanted to craft a song that could sneak a 'suggestive' line past the censors, so I turned it around and had the girl say it to me. Banned in the U.K. but went to No. 5 in the U.S."
I've always thought of Carmen's music as a cross between the Beach Boys and Elton John, with songwriting skills to match. And "Go All the Way" is just a perfectly constructed pop song, with a killer guitar riff (something Carmen isn't exactly known for), vocal harmonies and some primal screaming.
It is just one of the 30 songs on "The Essential Eric Carmen," a two-disc retrospective of the pop pioneer's career — including work with his band Raspberries and later solo output — that will be released March 25 (Arista/Legacy).