Youngstown council removes conviction question from applications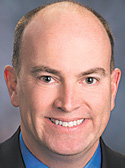 ---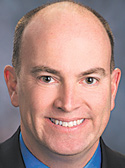 Photo
Question regarding criminal convictions will be removed from city employment form
YOUNGSTOWN
Akim Lattermore, released from state prison in 1995 after serving five years, says she's spent the time after her release struggling to find steady employment.
Convicted of aggravated robbery and receiving stolen property, Lattermore, of Youngstown, said she's been able to find only part-time and seasonal work since getting out of prison.
She was among three ex-convicts who spoke to city council at Wednesday's meeting, urging its members to approve a resolution on a policy that removes questions about criminal convictions from city employment applications.
"This means perhaps someone won't be judged for making a mistake," Lattermore said.
Mayor John A. McNally, who sponsored the resolution, said his administration would move quickly to remove the question and replace it with a statement describing when criminal checks would be conducted.
Before hiring, the city would require that person to pay the $50 for a criminal background check from the Ohio Bureau of Criminal Investigation and the FBI, he said. If a person has a criminal record, McNally would make the final decision on hiring.
It will be handled on a case-by-case basis, but he said there are some positions, such as police officers, that those with criminal records cannot be considered for.
Removing the question — an initiative spearheaded by the Mahoning Valley Organizing Collaborative — "gives you a fair chance" of being hired by the city, McNally said.
At the request of the MVOC, Lattermore, along with the two other ex-convicts spoke before council's vote on the resolution. Council voted 7-0 in favor of the resolution.
The two others who spoke Wednesday were Gregory Solomon Jr., convicted of a felony 11 years ago, who said his record has been expunged, and former Youngstown Municipal Court Judge Patrick V. Kerrigan.
Kerrigan served 13 months in a federal prison for three counts of affecting interstate commerce by extortion by participating in a Florida patient-brokering scheme that included six others, who all pleaded guilty.
"There are far too many people who don't have a job," said Kerrigan, who added this new policy will give "an opportunity" to those who've served their time in prison and want to become productive citizens.
"Just because you made one mistake, it doesn't define you," added Solomon.
Also Wednesday, Finance Director David Bozanich said copies of the city's proposed 2014 budget would be in the hands of council members no later than today.
Some members expressed frustration Tuesday about not having a budget yet when council must vote to approve it by March 31.
Council is expected to take action on the budget sometime next week, though a meeting hadn't been scheduled as of Wednesday.
Council also voted Wednesday to permit the board of control to give a $500,000 water and wastewater grant toward the renovation of the downtown Wick Building.
The vacant structure is being turned into a 52-unit rental and extended-stay facility.
Dominic Marchionda, managing member of the NYO Property Group, which owns the building, says the project would be finished either at the end of this year or in the first quarter of 2015.
Council agreed last month to loan $2.59 million, with a 3 percent interest rate, to NYO for this project, with the city getting paid about 18 months after the money is borrowed.