Area superintendents weigh in on drug policies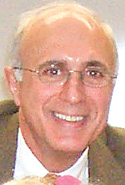 Photo
By Kalea Hall
In Austintown, the school district has implemented a drug policy for new hires.
And in Boardman, the district is going to consider a policy for new employees.
But in Canfield, district officials believe there is no need for a policy.
"We want to make sure new hires are clean when they come into the district," Austintown Schools Superintendent Vincent Colaluca said.
Austintown implemented the program in February after the board voted in favor of it. Any person seeking employment in the school district, who goes through the interview process and will be presented as a recommendation to the board by the superintendent, will be required to take a drug test at the potential hiree's expense. The test costs $22.
There is no law mandating school districts to drug test potential employees.
"It doesn't really surprise me, and I do think it should be up to the individual school to decide," said state Senate Minority Leader Joe Schiavoni of Boardman, D-33rd.
Schiavoni served on the education committee for the Ohio Senate before becoming the minority leader.
"I have never heard that before, and I have never heard about the necessity of that," he said.
Five athletes are still tested randomly each week, but the Austintown district is considering a drug test as a requirement for those who drive to school and also looking at extracurricular activities.
There is a general drug-testing fee of $10, which every athlete has to pay. The district's drug-policy committee decided to stick with urine samples and not hair samples. Parents also can volunteer their children to take a drug test.
"The random test really works for us right now," Colaluca said.
In Boardman, there is a voluntary drug-testing policy for students in place; however, the board will give the first reading to a drug policy at the March 24 board meeting. The drug policy was created by a committee established to work to revise the current board policy.
The new policy would require students wishing to play a sport, participate in extracurricular activities, go to a dance or drive to school to provide a hair sample for a hair drug test — because it provides a better look backward into a person's drug use. The test would look for six drugs.
"I think given the choice between marijuana and football, I think they will choose football," Boardman schools Superintendent Frank Lazzeri said. "They will choose life."
The tests would be paid for first by the district, and if a student is re-tested, it will be at the parents' expense. The policy would probably cost the district $20,000, Lazzeri said.
"We are trying to help kids make better decisions," Lazzeri said. "We believe that there is not just a local drug problem, there is a national drug problem."
Lazzeri said he has had discussions with the board of education about implementing a new-hire drug policy, but it has not officially been put before the board.
"I am surprised something hasn't happened statewide," Lazzeri said.
In Canfield schools, there are no drug-testing policies in place.
"We will evaluate it in the future, but we do not feel the public is asking for it at this point," Canfield schools Superintendent Alex Geordan said.
Geordan believes that if he as the superintendent does a thorough job "vetting" the individual the district plans on hiring, then the issue of the person having a drug or alcohol problem will be found.
"We value that investment, and it is a large investment to put someone in front of the board to hire," he said. "The most important piece is hiring for a superintendent."