Youngstown mayor wants to make it easier for ex-cons to work for the city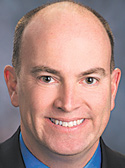 Photo
YOUNGSTOWN
Mayor John A. McNally is seeking city council's endorsement on a policy that would make it easier for ex-cons to be hired to work in city government.
A resolution, sponsored by the mayor and up for a vote by council Wednesday, would remove questions about criminal convictions from city employment applications and replace them with a statement describing when criminal checks would be conducted.
"It would take the step of removing that question from applications and taking out potential pre-employment biases from those who have come back from prison," McNally said. "I want people back here who want to work and earn a good living."
McNally mentioned during last year's mayoral campaign helping those with criminal records find employment in the community. He met with officials with the Mahoning Valley Organizing Collaborative, a community organizing group, to discuss ways to make it easier for those returning from prison to find jobs in the city.
"I think it's a little bit unusual, but it's not unheard of," McNally said of his policy.
Before anyone can be hired, the city will require that person pay for a criminal background check from the Ohio Bureau of Criminal Investigation. If a person has a criminal record, the city will have department heads and the human resources department make a recommendation as to whether that person should be hired.
McNally said the final decision rests with him.
"It doesn't mean I'll be looking for people with criminal records to hire," he said.
There are some positions, such as police officers, that those with criminal records cannot be considered for, he said.
Also, a person with an embezzlement conviction wouldn't be hired for a job in the finance department or someone convicted of an offense involving children wouldn't be offered a job as a park department laborer, McNally said.
While McNally said he wants council to support his proposal, if the legislative body objects to it, he'll enact it anyway.
The mayor said he'll also encourage private-sector companies in the city to follow Youngstown's lead on this effort.
Patricia Wagner, chairwoman of Youngstown State University's department of criminal justice and forensic sciences, said: "A large number of people who've been incarcerated return to the community. It makes sense to do this on a case-by-case basis to give people a chance. A youthful drug offense is not related to what they're doing later in life."
Wagner added there is the possibility the city could "make a mistake and suffer the criticism of being too generous in lowering its standards. But you want to reintegrate people back into the community. It's in society's best interest that [those released from prison] become productive citizens."