Terra Stocker, Matthew Barca wedding date set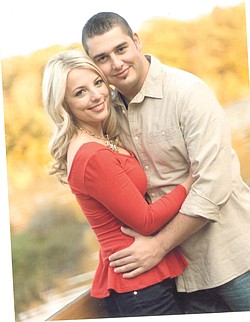 Photo
Terra Stocker and Matthew Barca
Terra Stocker of Struthers and Matthew Barca of Hubbard are engaged, they and their parents are announcing.
Her parents are Terry Stocker and Kimberly Stocker, both of Struthers. The future groom's parents are Lawrence and Maria Barca of Hubbard.
Our Lady of Mount Carmel Church in Youngstown will be the setting of the 1:30 p.m. wedding June 7. A reception will follow at Mr. Anthony's in Boardman, and invitations will be extended for both.
The bride-elect earned bachelor's degrees in criminal justice and psychology from Youngstown State University. She is a therapeutic staff support worker for Comprehensive Children and Family Services in Sharon, Pa.
Her fiancé attended YSU and works as a utility assistance maintenance man for the City of Struthers Waste Water Treatment Plant.