Jessica Hutch, Kevin Kihm will marry in Oct.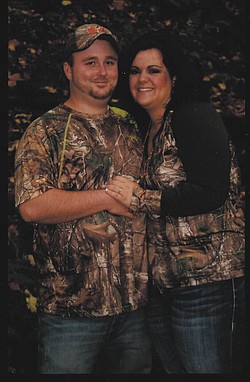 Photo
Kevin Kihm and Jessica Hutch
Jessica Hutch and Kevin Kihm, both of Austintown, are engaged, their parents are announcing.
She is the daughter of Lori Brode of Lordstown and Bob Hutch of Austintown. He is the son of Sandy Kihm of Lordstown.
Invitations will be issued for the wedding at 1:30 p.m. Oct. 18 at Julia's Bed and Breakfast in Hubbard and for a reception that will follow at Avion on the Water in Canfield.
The future bride earned an associate degree in business administration at ITT Technical Institute. She is a utility auditor for Profile Energy Inc. in Canfield.
Her fiancé is a welder/fitter for Duca Manufacturing in Boardman.