Campbell City Schools officials look to increase course rigor, offerings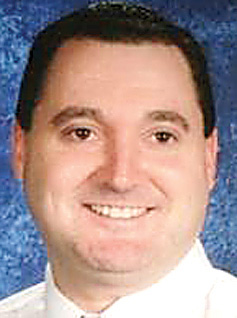 ---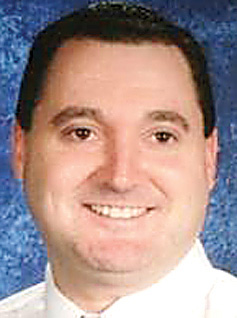 Photo
By EMMALEE C. TORISK
CAMPBELL
A nonscientific survey recently distributed by Campbell City Schools revealed that most community members want more — both in terms of classroom rigor and school-offered opportunities.
"It's incredibly refreshing to see," said Matthew Bowen, superintendent of Campbell City Schools, of the survey results.
About 200 parents, students, staff and community members completed the 23-question survey, which was available on the school district's website. A majority of those who responded to the survey — about 58 percent — are Campbell Memorial High School alumni.
Most respondents agreed that increasing students' college and career readiness was a priority — with the top suggestions for doing so being the addition of advanced-placement English and math classes, and more programming in the science, technology, engineering and math disciplines. Dual-credit opportunities — which would allow students to receive college credit while still in high school — also were highly ranked by those surveyed.
Respondents indicated, too, that the school district does not offer enough opportunities for high-achieving or gifted students, and that providing more options for participation in the fine and performing arts — particularly in band or choir — is another important pursuit.
They'd also like to see students exploring foreign language before high school, maybe around sixth grade, and for intramural sports to be offered. Most also are open to the option of online course offerings for interested students.
"We listened to our teachers, our administrators, our parents, our children — and knew we had to make some critical enhancements," Bowen said. "If we truly want change to occur, and for it to be sustainable, we cannot do it in a top-down manner. We know that we have to truly listen to their wants and needs, and make decisions accordingly."
"The overall takeaway is that we want to make sure that we are enhancing the experience for all of our kids," said Rachael Smith, the school district's special-services director.
Results of the survey already have begun to be discussed, Bowen said, and in particular during a recent work session hosted by the Campbell board of education and open to the public. Discussion centered on "what programs and offerings [the district] could best provide children to encourage their future success," while remaining "revenue-neutral" to ensure the changes remain sustainable for years to come. The district is hoping to have these decisions — a product of "shared decision-making," Bowen said — formalized by the end of May.
At the elementary school, it's likely that students will soon have additional supports in reading and math interventions — including a leveled literacy intervention program that will be integrated into the school day — and further assistance with transitioning from preschool to kindergarten.
Students at the elementary-school level also will be encouraged to explore extracurricular offerings such as Destination Imagination, a program where teams of students creatively solve open-ended challenges and present their solutions at competitions.
At the middle school, the district is investigating the possibility of block scheduling with integrated science, technology and math, which would allow more concentrated exposure to these subjects. In addition, students would be granted additional opportunities to explore the fine and performing arts, such as band and choir, and would be exposed to foreign language at an earlier age.
At the high school, students may have the chance to receive college credit in physics, communication foundations and chemistry and to take classes in graphic design and photography, speech and debate and wellness/strength and conditioning. A varsity soccer program and a stronger emphasis on drama participation also are being considered.
Throughout the district, technology likely will be increased and better integrated, Bowen said. Both Bowen and Smith added that current classroom technologies are sufficient, though they're not always available on a regular basis. But as state standards change and become more technology-driven, the district must adapt with them.
The district already is looking into grants that would fund a "one-to-one tech device" such as a tablet being provided to each student beginning in the third grade — by the end of which students soon will be required to produce a one-page, typed composition.
"We have to change the way in which we instruct," Bowen said. "No longer is it appropriate to have a standalone computer lab as the sole resource for kids to develop these abilities."
"Technology truly needs to be integrated into all primary core areas," Smith added.