Miss McMahon, Mr. DeSantis to exchange vows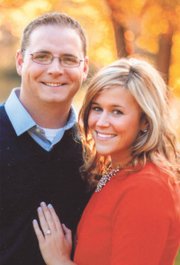 ---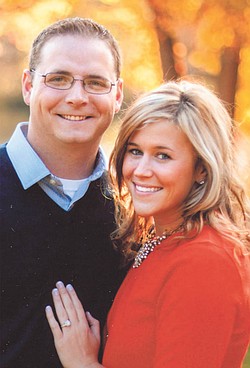 Photo
John DeSantis and Lauren McMahon
Lauren McMahon of Poland and John DeSantis of Hubbard are engaged, their parents are announcing.
Her parents are Kenneth and Beverly McMahon of Poland.
Angela DeSantis of Hubbard and the late Gary DeSantis are the parents of the future groom.
The couple are planning a 1:30 p.m. June 14 wedding at Holy Family Church in Poland and a reception at Stambaugh Auditorium in Youngstown. Invitations will be issued for both.
The bride-elect earned a bachelor's degree in dental hygiene from Ohio State University. She is a dental hygienist for Dr. Melissa Padgett of Boardman and is studying for her master's degree in dental hygiene at Ohio State University.
Her fiancé earned a bachelor's degree in integrated social studies from Youngstown State University. He is a teacher for Brookfield Schools and is studying at YSUfor a master's degree in education administration .