ATHENA nominations for 2 awards are solicited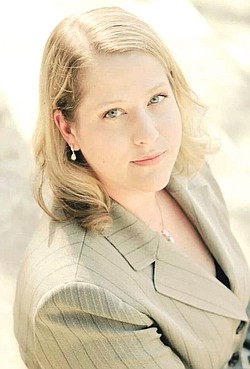 Photo
Staff report
SHARON, PA.
The Community Foundation of Western Pennsylvania and Eastern Ohio are accepting nominations for recipients of the second annual Lawrence-Mercer Co. ATHENA Leadership Award and the ATHENA Young Professional Leadership Award. The deadline for nominations is March 17.
Leadership Awards honor those who have achieved excellence in their business, profession or community service; who have served the community in a meaningful way; and who have assisted women in their attainment of professional goals and leadership skills.
The awards will be presented April 22 at the Park Inn by Radisson in West Middlesex. Chairing this year's award ceremonies are the 2013 inaugural recipients JoAnn McBride, ATHENA Leadership Award; and Marci Radcliffe, ATHENA Young Professional Leadership Award.
Nomination forms are available at www.comm-foundation.org or at www.lawrencemercerathena.com. Send completed forms to Radcliffe at mjoisrad@gmail.com and/or to McBride at jmcbride@visitlawrencecounty.com.
The first ATHENA Leadership Award was presented in 1982 in Lansing, Mich. Since then, the program has grown to include presentations to more than 6,500 people in 500 communities in the US as well as Canada, China, Russia and the United Kingdom. The Leadership Award comes in the form of a hand-cast bronze sculpture symbolizing the strength, courage and wisdom of the recipient. The ATHENA Young Professional Leadership Award is a diamond shape with ATHENA Leadership tenets engraved on the face.
The ATHENA Leadership Award Program is sponsored locally by the Women's Fund of the Community Foundation.