Kelli McCoy and Brandon Chovan plan June rites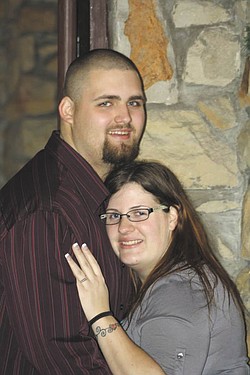 Photo
Brandon Chovan and Kelli McCoy
LEETONIA
Terry and Cindy McCoy of Leetonia are announcing the engagement of their daughter, Kelli McCoy, and Brandon Chovan, both of Leetonia. His parents are Andrew Chovan of McDonald and Jennifer Westbrook of Warren.
Invitations will be extended for a June 21 wedding in Boardman Park and a reception that will follow at the Blue Wolf Banquet Center in Boardman.
The bride-elect earned a degree in computer drafting and design from ITT Technical Institute. She works as a draftsman for Strollo Architects in Youngstown.
Her fiancé works for Iron Eagle Enterprises in Youngstown.