Austin Frank, Brandy Hughes will wed in May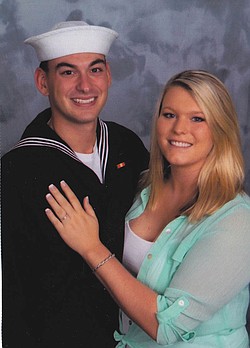 Photo
Austin Frank and Brandy Hughes
HURON, OHIO
Tony and Pam Frank of Huron, Ohio, formerly of Youngstown, are announcing the engagement of their son, Austin Frank, and Brandy Hughes of Louisville, Ky.
The bride-elect is employed at an Encore Resort in the Florida Keys.
Her fianc is an active service member of the U.S. Navy. He works as an aviation machinist's mate in Virginia.
The couple are planning a May wedding.