Federal prison sentences are no joke, Warren chief says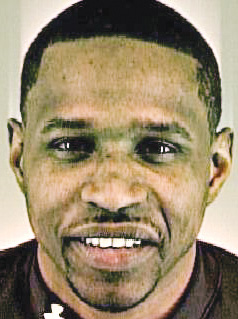 ---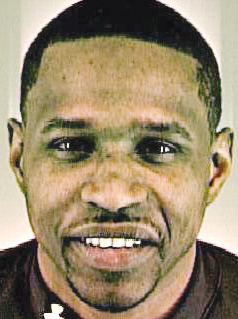 Photo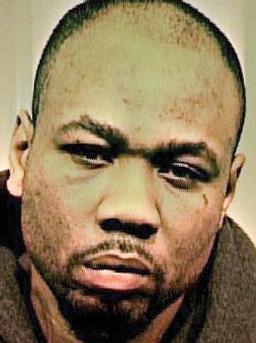 Photo
By Ed Runyan
WARREN
Several men who committed gun and drug crimes in Warren in recent months have learned the hard way that federal sentencing for career criminals is no joke.
The Oct. 9, 2013, sentencing of Darius C. Simmons, 36, of Warren to more than 15 years in prison is an example, according to Warren Police Chief Eric Merkel. The Feb. 5 sentencing of Antonio S. Smith, 32, of Warren to 15 years is another.
"It's a way to get these people off the street," Merkel said of a type of federal sentencing that labels someone an "armed career criminal" and gives them a sentence of at least 15 years and up to life in prison with no parole.
Simmons and Smith both got long prison terms for incidents that started out as domestic disputes but were elevated because each had a criminal history involving violence.
Police found drugs and a gun in the area where Simmons had been, and they found an ammunition clip in Smith's pocket, according to Warren police reports.
David Toepfer, a Youngs-town-based assistant U.S. attorney, said Simmons and Smith are among four Warren men who have received long prison terms in the past few years under the "armed career criminal" sentencing statute.
Two others are Darnell D. Owens, 38, of Summit Street, sentenced to 15 years in March 2012; and James M. Anderson Jr., 38, of Saratoga Street, sentenced to 15 years in November 2012.
Over the six years he has been an assistant U.S. attorney, it's been imposed about a dozen times among Mahoning Valley residents.
"The people who get these kinds of sentences are the worst of the worst. They have a history of violence and or drug dealing," Toepfer said.
Toepfer's sentencing memorandum to Judge Dan A. Polster in the Simmons case said Warren police were called to a home on Highland Avenue Southwest Jan. 26, 2012, by a female reporting that Simmons had a gun and had assaulted her daughter.
Police observed Simmons run from a nearby abandoned home and later found a gun and 173 bindles of heroin on the back porch of the abandoned home. They also found two bindles of heroin on Simmons and 85 bindles stuffed into the police cruiser where Simmons had been held.
Scientific analysis indicated Simmons' DNA was on the gun.
Simmons qualified for the "armed career criminal" designation because he had three prior convictions for serious drug offenses or violent felonies.
Among Simmons' convictions were aggravated assault in 1997 and 1998 and attempted burglary in 2002, all in Trumbull County.
Antonio Smith was arrested Nov. 4, 2012, at a home on Southern Boulevard Northwest after a call to 911 about Smith's having a gun during a domestic dispute.
Police found ammunition in Smith's pocket but didn't find a gun, Toepfer said in the sentencing memorandum he wrote to federal Judge Benita Y. Pearson.
Smith qualified as an "armed career criminal" because he previously had been convicted of aggravated assault in 2001, burglary in 2008 and failure to comply with the order of a police officer in 2008, all in Trumbull County.
Toepfer pointed out when speaking at the Trumbull County Courthouse in December to unveil the Ohio Attorney General's Safe Neighborhoods initiative that the average federal prison sentence is six years. There is no early release from federal prison, he added.
Merkel said the Warren Police Department's Street Crimes Unit, composed of several officers who work various hours and focus their work on specific types of illegal activity, also has been an effective crime fighter.
Merkel formed the unit in July, one month after Merkel became chief.
The unit recently submitted data on charges it filed during the last six months of 2013. It filed charges 16 times for heroin and cocaine trafficking, 34 times for cocaine possession and 32 times for heroin possession. It filed 28 charges for possession of drug-abuse instruments, such as syringes.
It filed charges of carrying a concealed weapon 19 times and being a felon in possession of a firearm 10 times. It recovered 25 firearms, five of them stolen.
"They're not only getting the bad buys off the streets, they're getting the firearms off the street," Merkel said of the Street Crimes Unit.