Mahoning Valley Hope Center provides hope through education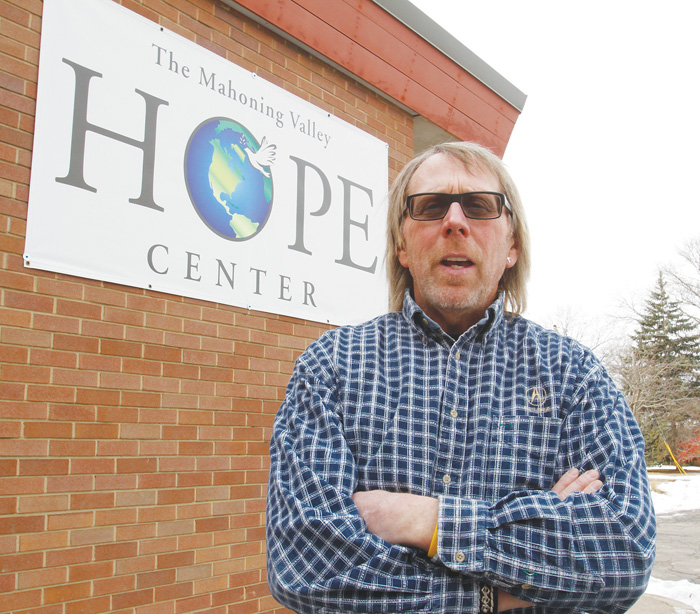 ---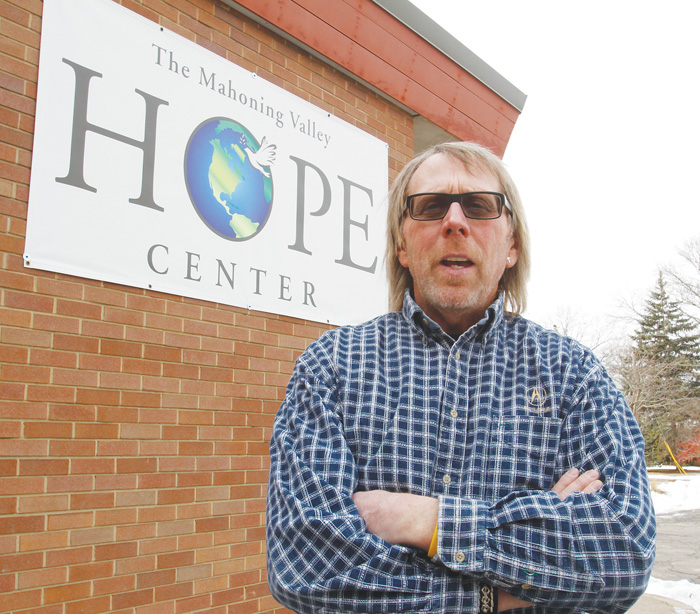 Photo
Pastor Chuck Gantz is executive director of the Mahoning Valley Hope Center at Eastland Avenue and Surrey Road in Warren.
By Ed Runyan
WARREN
The first thing to understand about the Mahoning Valley Hope Center at Eastland Avenue and Surrey Road is that it is not a church.
The organization owns an attractive church building, and two churches operate inside its walls separate from the center.
But the Hope Center doesn't have church services and doesn't have members. What it does do is serve more than 200 people per week through 16 faith-based community outreach programs ranging from substance-abuse recovery to reintegration to society for convicts, to entrepreneurship training.
A video on the organization's website explains that the center started 19 months ago because the tough economic times Warren is experiencing make it necessary for people to help others. It provides counseling and educational assistance, employment training and spiritual guidance to children and adults.
The organization's executive director, Pastor Chuck Gantz, says he decided about eight years ago to focus his attention on "the underdog."
"Ministry for me was not going to be a big megachurch or something like that," he said. "God put on my heart for the lost and broken. The amazing thing is I've seen these underdogs — because someone would pour into their life, all of a sudden you see people grow in front of you."
An example of the kinds of programs offered is one starting in the next three months with Goodness Grows of North Lima to buy houses through the Trumbull County Land Bank and fix them up with labor provided by people who need to learn a trade.
"It's hope through education," said Pastor Gantz, who runs one of the two churches that also operates in the Hope Center building.
Though the center offers programs to help people in a variety of areas, one of its greatest focus areas is re-entry after prison "because they can use nearly all of the programs here," said Louis Limongi, chairman of the center's board.
"You wouldn't believe how they all come in hand in hand and filter into each other. And that's what we try to do. We try to have all of these fingers that relate back to education," Limongi said.
"We feel a great need for it ... so these folks don't enter the world and want to go back to the safety net of the prison walls where they are told what to do, what to eat and don't have to deal with the problems of society," Limongi said.
The center also is an outlet for 15 to 20 area churches and other organizations that want to help the community by teaching classes there. Some churches offer financial help. The organization operates only on donations but is preparing to apply for grants.
Prisons, probation officials and other government agencies, such as Job and Family Services, refer individuals to Hope Center programs, creating a partnership with government, Pastor Gantz said.
Though faith is the foundation of the organization, there is no religious requirement for anyone to participate, Pastor Gantz said.
"Nobody is turned away. If someone has a need, we will find resources for them, but if we can do it here on campus, we will do it here," he said.
"We have a lot of people that come through these doors who haven't stepped inside any church in 20 years," Limongi said.
"What we try to do is try to cover as many of the day-to-day challenges to help people cope and to educate," Pastor Gantz said.