February exposes patrol planes, propane shortages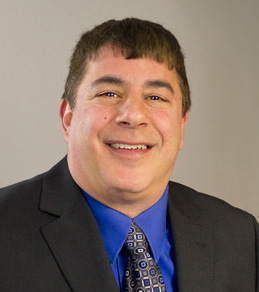 ---
Throughout February, a number of meaningful events struck me as interesting and related to the oil and natural- gas industry. From pipeline patrol planes to propane shortages, it's been an interesting month.
First, I was passed directly over by a pipeline patrol plane while standing on Southern Boulevard near U.S. Route 224 in Boardman. This was the first time that I had seen such a thing. The plane flew no more than 100 feet over my head and Boardman commerce traffic.
Perhaps I will further detail this topic in a future article because it appears pipeline air patrol is its own little niche business and extends into the Public Utilities Commission of Ohio's control and inspection guidelines.
Also interesting was a fire at two natural-gas wells in Dunkard Township of Greene County, Pa. At the time of this writing, the fire is still burning along the southern border with West Virginia. One well worker is still unaccounted for. Chevron's well-fire specialist, Wild Well Control, is making progress containing the fire, according to the Pittsburgh Post-Gazette.
This month, the announcement of a compressed-natural-gas (CNG) pumping station at Mr Fuel on Salt Springs Road in Weathersfield Township shows a shift in regional transportation strategy taking hold.
State Rep. Sean O'Brien of Brookfield, D-63rd, has been in vocal support of the use of CNG for government and private fleets. He recently has co-sponsored legislation in support of the initiative.
And this month's most-interesting oil and natural-gas topic is the spike in usage of propane and the resulting shortage and price spike.
Granted, this winter is much colder than the average, but this shortage caught the attention of Ohioans and me because propane is a byproduct of natural-gas drilling.
My naivete caused me to suspect that propane should be all around us and in large abundance with so many wells drilled in Ohio. But this was not the case. So, I felt it necessary to research production, treatment, storage, pricing and distribution of propane. Below are just some of the highlights.
According to Reuters, "There are no strategic stockpiles around the country like there are for crude oil," said Roy Willis, president and chief executive officer of the Propane Education and Research Council. "It's all in the private sector."
When winters like this year's hits, our supply dwindles quickly. Private stockpiles are most likely driven by consumer demand and price. U.S. Government data confirms that propane was being exported at historicSFlblevels at the end of fall 2013. According to the Ohio attorney general, approximately 6 percent of Ohioans use propane to heat their homes. A lack of strategy seems to be the strategy.
Roughly 1 million cubic feet of natural gas is produced per day in the Williston Basin of North Dakota. Of that, 70 percent is captured and sold. The remaining 30 percent compels regulators and industry officials to craft flaring legislation, operators to install gathering lines before well stimulation or to test new capturing technologies.
Eastern Ohio is beginning to face the same challenge as North Dakota: using the propane produced in the beginning stages of natural-gas drilling.
Ohio should learn from its experience and promote strategies to capture, store and distribute propane in a more regional way. This will provide jobs and cause prices to remain more constant through long periods of low temperatures.
A regionally "closed" system for oil and natural-gas products is worthy of discussion. I will be glad to entertain thoughts and attempt to respond on the subject on my blog on Vindy.com.