Big Juniors field awaits Diamondback; girls, boys tee times here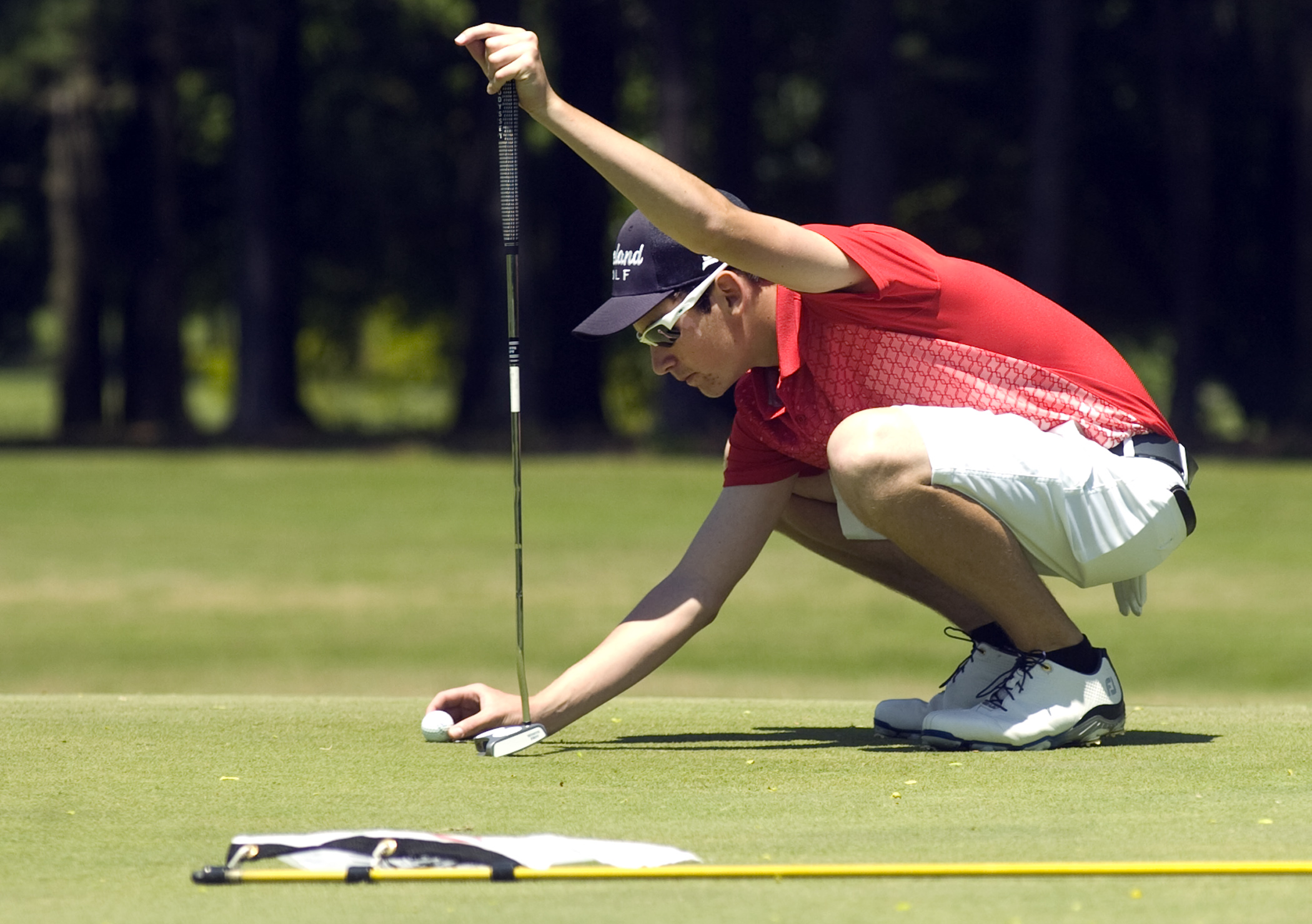 ---
Bradley Miller can remember the exact moment when everything began to click for him on the golf course.
He was a sophomore playing on United High School's junior varsity golf team. He enjoyed the sport, but wasn't really too invested in it. That was until he shot a 39.
"I couldn't believe it," Miller recalled of the round that changed everything for him.
"That was the first time I had ever shot that low and it was in one of my matches, so the coaches noticed. Next thing I new I was on varsity to start the next year."
Miller began working on his game more and more until it became a daily routine. He now begins his days on the putting green and works backward to the driving range before eventually getting out for nine, or even 18 — depending on the weather.
"It is Ohio after all," he joked.
Miller just graduated from United, but because of his age he's able to compete in this year's Greatest Golfer of the Valley Junior series.
He'll be one of nearly 40 junior boys to tee it up at Diamondback Golf Course in Ellsworth on Tuesday for the fifth of six Greatest Juniors qualifier events created by The Vindicator, and its partners Farmers National Bank, Covelli Enterprises and Superior Beverage.
"I think I can make it through and should be able to play pretty well," said Miller, who already qualified for the championship with a round of 77 at Mohawk.
"I definitely want to improve my score. I know the course pretty well, and I like playing there."
As for Ken Keller, he's still looking for an automatic qualifier spot into the junior championship on July 27 at Avalon Lakes Golf Club.
He's finished in the top three in the boys 17-and-under division in each of the last two events. On Tuesday, he wants to see his name at the top of the leaderboard.
"At Tam O['Shanter] I played pretty well, and I'm pretty confident heading into the qualifier," Keller said. "Overall, I think I'm playing pretty well."
Keller is less than a month away from his biggest test yet. He not only qualified for the Optimist International Junior Golf Championship at the PGA National Resort & Spa, Palm Beach Gardens in Florida, he won his district qualifier to earn an all-expense paid trip.
"I'm very excited. It's going to very fun and I can't wait to play some nice courses," Keller said. "My expectations are to have a great time and play some pretty solid golf."
The event is July 19-24. Should he qualify for the Greatest Juniors on Tuesday, Keller would have a pretty busy week scheduled.
First things first, though — qualify at a course he hasn't played much in the past few years.
"My goal is to just keep the ball straight," he said. "A nice round to build confidence going into the next month."
The girls will play at Diamondback on Monday, a day before the boys qualifier.
====
Here are the tee times for Monday's girls qualifier at Diamondback Golf Club.
Tuesday's Boys qualifier times follow.
This is the 5th of 6 qualifiers for the 2014 Greatest Golfer of the Valley junior championship.
One more qualifier at Trumbull Country Club on July 16 leads into the 48-player championship at Avalon Lakes Golf Club on July 27.
Girls u17
900
Kerra Loomis

Alexa Tringhese

Alexis Cadle

910
Cait Butler

Tori Augustine

Emily Koehler

920
Taylor Vassis

Alexis Eddy

Kaci Carpenter

930
Terra O'Brien

Mary Hunt

Katie Hall

940
Nicolette Eddy

Ally Moreschi

Kara Seeco

Girls u14
950
Hannah Keffler
Britney Jonda
Emily Marcavish
===
TUESDAY BOYS
===
BOYS u17
900
Bradley Miller
Nolan Snyder
Brian Terlesky
Ken Keller
910
Joseph Lucci
Vincent Leone
Zach Jacobson
920
Marshall Huddleston
Joey Shushok
Daniel LaPolla
930
Andy Ellis
Chris Austalosh
Zach Bernat
940
Nicholas Hough
Anthony Graziano
Sean Croell
950
Seth Hill
Joey Stefko
Zacharay Shoaf
1000
Alec Hamilton
Colin Faloon
Collin Cameron
BOYS u14
1010
Cole Christman
James Graham
Bobby Jonda
1020
Joey Vitali
Rebell Strollo
Keegan Butler
1030
Justin Atkinson
Tavish Burd
Bobby Kutsch Jr.
1040
Dean Austalosh
Nick Yarosz
Sean Devine
1050
Nicholas Dapolito
Jimmy Fitzgerald
1100
David Klasovsky
Chase Isaacson