Scott-Pasquale engagement is announced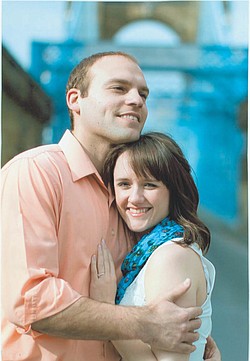 Photo
Michael A. Pasquale and Emily A. Scott
CANFIELD
Mike and Chris Pasquale of Canfield are announcing the engagement of their son, Michael A. Pasquale, and Emily A. Scott, both of Boardman.
The parents of the bride-elect are Steve and Mary Scott of Fort Thomas, Ky.
The couple will exchange wedding vows during a 6:30 p.m. ceremony Oct. 11 at Holy Spirit Parish in Newport, Ky. A reception will follow at Fort Thomas Community Center in Fort Thomas. Both are by invitation.
Miss Scott graduated from Butler University with a degree in dance pedagogy. She has instructed and danced with MamLuft & Co. in Cincinnati and all over the country.
The prospective groom graduated from Ohio State University with his undergraduate degree and from the University of Cincinnati with a master's degree in architecture. He works as an architect for Sam Pitzulo Homes and Remodeling of Canfield.