Jenna Stanko, Eric Anticola to exchange vows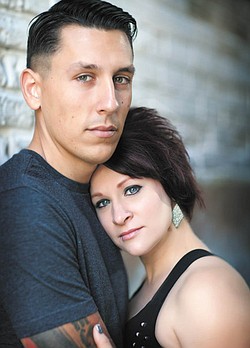 Photo
Eric Anticola and Jenna Stanko
BOARDMAN
Gary and Margaret Stanko of Boardman are announcing the engagement of their daughter, Jenna Stanko, and Eric Anticola, both of Tampa, Fla.
His parents are Eugene and Jane Anticola of Tampa.
Invitations will be issued for both the ceremony and reception, which will take place Sept. 9 at the Terrace Hotel in Lakeland, Fla.
The bride-elect graduated from Youngstown State University with a bachelor's degree in photography. She is a registered yoga teacher in Tampa.
Her fiancé works for Bright House Networks in Tampa in cable maintenance. He is a U.S. Marine veteran and served for eight years.