UPDATE: Police: Victim found in Pa. landfill is from Austintown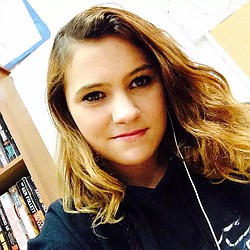 Photo
Photo of 16-year old Gina Burger; the victim found June 24, 2014 in a Mercer County landfill.
UPDATE: Police have notified the family of 16-year old Gina Burger that she was the victim found Tuesday night in a Mercer County landfill.
Her mother, Jaclyn Bacher, said shortly after 3:30 p.m. by phone, "We just got word that that was my daughter."
A tearful Bacher did not want to say more.
But when The Vindicator talked with her earlier Friday she discused about the events leading up to her daughter's disappearance Monday night from Apt. 9 of 987 Compass West apartments.
Bacher said multiple detectives were at their residence Thursday, looking in her room and throughout the apartment complex.
"It fits her description down to the no shoes with the socks," Bacher said late morning about the description of the victim they had found on Tuesday in Pennsylvania.
She and Burger's sister said Burger went to go get tea from a neighbor in the complex Monday at 8 p.m. When she wasn't back in two hours, they alerted authorities.
Austintown police Chief Robert Gavalier confirmed multiple detectives were at the apartments Thursday and they had asked for dental records then from the family.
"It's going to be very tough ... We're not sure how she died or where she died," Gavalier said.