YSU, dad prepared Perry for next step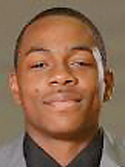 ---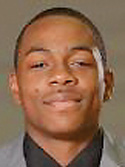 Photo
By Joe Scalzo
When Kendrick Perry started getting recruited by Division I programs as a high school senior, his father would stop him in the hallways and ask him the type of questions he might face from a reporter.
"I'd have to answer right on the spot and he'd correct me and make little changes," said Perry, who just finished a standout four-year basketball career with Youngstown State. "He was trying to teach me how to handle myself."
When asked about that in a phone interview on Wednesday, Aubrey Perry chuckled and said, "We knew he was going to have to deal with the media and I wanted to get him thinking about the types of things he'd have to answer. Like, 'What do you consider to be your strengths and weaknesses?' and 'What are you doing to get better?'
"I wanted to give him things to think about so, subconsciously, he'd make sure he had answers to those questions."
Perry (6-0, 170) passed that test, as well as every other test he faced with the Penguins as he morphed from a skinny 17-year-old from Orlando, Fla., into arguably the greatest basketball player in YSU history. He's now preparing for the next stage of his career, which begins with tonight's NBA draft.
Although Perry is unlikely to get drafted — Draft Express has him ranked as the 58th-best senior in this year's draft — he's hoping to at least land an NBA summer league spot. He's worked out with the Mavericks, Celtics, Rockets, Jazz, Heat and Magic. If nothing else, he should get plenty of overseas offers.
"There's nothing that we can do at this point, except try not to lose sleep or pull our hair out," Aubrey said. "We're pretty sure that he'll get some offers for the summer league. If he gets anything else, that'll make us even happier."
Aubrey and his wife, Deborah, have already been through this before with his older son, Aubrey (aka Tre'), who was a standout soccer player for South Florida and was drafted by the Columbus Crew in the second round of the 2012 MLS draft.
Kendrick's development was a little more surprising. He broke his leg before his junior year — the most important season for recruiters — and after getting just two Division I offers before the early signing period, his father assumed Kendrick would redshirt his first season at YSU. Instead, Perry played in all 30 games, starting 23, and finished as the team's Division I record-holder in career points (1,991) and the Horizon League career steals leader (246).
"The way things went, with the records piling up and the way the community received him, we couldn't be happier," Aubrey said. "Before he went to YSU, we did something I thought was interesting. We asked him to make a list of the top 10 things he was looking for in a college. He brought me the list, I glanced at it and tore it up. Then I said, 'OK, go back and make a list of the top 10 things that are important to you, not that you think we want to see.' And we asked him not to show it to me or his mom or anyone else.
"We knew he would put things on there that were important to us, but it was his decision."
Did he make the right one?
"No doubt in my mind," Aubrey said. "He really surpassed everything that we could have hoped for as parents. We're just ecstatic at the way everyone at the school — from the administrators to the coaching staff to the people in the community — welcomed him. He really feels like has a second home there and we do also.
"Even when we were leaving Youngstown, once everything was packed up and we were heading back, he got real emotional about leaving the city. He said, 'Dad, I'm really going to miss this place.' I just told him, 'It's still going to be here no matter where you are, so make sure you take the opportunity to get back once in awhile.'"