Great White concert will raise money for the Ty Longley fund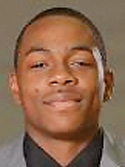 ---
By John Benson
Unlike the title of Great White's hit Ian Hunter cover "Once Bitten Twice Shy," the '80s band isn't afraid of going forward after mistakes or mishaps.
Take for instance the fact that the hard-rock act is following suit with more and more bands from its era that have splintered yet reformed with replacement players to tour an established catalog.
"Well, let's see, how can I break this down?" said keyboardist-guitarist Michael Lardie, calling from Los Angeles. "Mark Kendall (guitarist), Audie Desbrow (drums) and myself are the original members. We won the trademark case. We own the name. And we are Great White. In the settlement with our former lead singer, he can go out as Jack Russell's Great White."
Continuing the theme of not shying away from adversity or being hurt, it was the latter version of Great White that unfortunately most people refer to regarding a horrific fire at a 2003 Rhode Island nightclub that took the lives of 100 people. Among the deceased was Brookfield native Ty Longley, a guitarist in Jack Russell's Great White.
Even though the group involved in the fire wasn't Lardie's Great White, his outfit will come to the area Friday night with a show to raise money for the Ty Longley Fund. Great White is scheduled to play at 9 p.m. at Quaker Steak & Lube in Sharon, Pa.
"It's about giving back," Lardie said. "I think that's your responsibility as an artist. We are very fortunate to be very close to Ty's family. His father is very good friends of ours, and whenever we can do anything for the Longley family, we're all about it."
Great White has enjoyed an interesting existence that currently is in its third decade. As part of the late '80s hair-metal zeitgeist, the band sold more than 10 million albums worldwide and enjoyed hit songs "Once Bitten, Twice Shy," "Rock Me," "Save Your Love," "The Angel Song," and "Mistabone."
Lardie said just like other peer acts from the era, such as Cinderella and Tesla, Great White was more blues than hair metal. He's right. Just listen to its 1989 blues-jam "House of Broken Love."
There's a sense that track should have not only been more of a success but also legitimized the band to music critics and haters.
"It's funny about the way the business was at that time," Lardie said. "Our label changed presidents. The previous president had a focus on working our records and Poison records, and we were doing very well. Then the new guy came in and decided the company should focus on Bonnie Raitt.
"Not taking anything away from Bonnie Raitt, she's an amazing artist, but the whole focus of the label was on that, and he decided to not really care about the hard rock he had on his label that was selling a crazy amount of records. He basically bailed out on that."
Moving ahead, Lardie assured fans despite the band's travails and tragedies, there will be no bailing out of Great White.
"There's still an energy to doing it," Lardie said. "Right now and for the future, the motivation and the drive is all about making new records, writing new songs. That's a shared feeling we all have to do the best we can.SDRq