Trial opens in Nov. killing of South Side businessman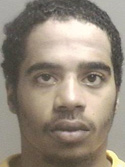 ---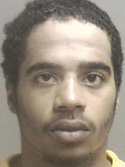 Photo
By Joe Gorman
YOUNGSTOWN
A man accused of killing a South Side business owner had told the victim he was not to be disrespected, and that he would shoot him instead of fight him, a prosecutor said Tuesday.
Martin Desmond, Mahoning County assistant prosecutor, told jurors in the trial of 24-year-old Lavelle Stanley that when Elliot Stewart told a group of people outside his business to leave, Stanley took offense because he thought Stewart also was referring to him.
"He said, 'Who are you talking to?'" Desmond told the jury. "He said, 'You ain't going to disrespect me.'"
Stanley is charged with killing Stewart, 25, of Youngstown, and wounding Stewart's brother, Derrick Stewart, 26 at the time, about 5:20 p.m. Nov. 15, 2013, at a Southern Boulevard car wash they operated.
Reports said the two were shot after Elliot Stewart tried to stop an argument between two women, and a man was upset that he got involved.
Elliot Stewart and the man, who police say is Stanley, seemed to have their differences ironed out before the brothers were shot.
Stanley faces charges of aggravated murder, attempted murder, felonious assault and being a felon in possession of a firearm, all with firearm specifications.
A jury was seated before Judge R. Scott Krichbaum, and they viewed the crime scene before hearing opening statements.
Defense attorney Tom Zena said Elliot Stewart had a gun and Stanley fired at him because he was afraid for his life.
Derrick Stewart testified and said he was at the business with his brother, which was owned by their father before he died in April 2013. It was around closing time when the women began arguing and Elliot Stewart told them to leave.
Derrick Stewart said Stanley thought he was included in the warning and took umbrage. Derrick Stewart said he went to calm him down while his brother left. His brother came back a few moments later and had a gun in his right hand, but was left-handed. Derrick Stewart said that almost as soon as his brother opened his door, Stanley fired several shots, striking his brother at least three times and also hitting Derrick Stewart.
"He [Stanley] started letting loose. He started shooting," Derrick Stewart testified.
Desmond said that at one point before he left and came back, Elliot Stewart asked Stanley if he wanted to fight, and Stanley said: "'I'm not going to fight you; I'll shoot you.'" Also, Stanley grabbed at his waist like he had a gun there, Desmond said.
Derrick Stewart said his brother never shot the gun or pointed it at Stanley before he was shot.
Desmond told the jurors in his opening statement that Stanley had plenty of time to leave before Elliot Stewart returned and that Stanley was firing his gun as he was driving away. He said Stanley cannot prove a case of self-defense.
Zena said in his opening statement that Stanley continued firing even as he drove away because he feared for his life. Zena said Stanley did think that Elliot Stewart was being disrespectful to him and he didn't like it, and Zena added that Stanley was not on Elliot Stewart's property when the argument between the women took place.
Both brothers are graduates of Ursuline High School and both were members of the Fighting Irish football team. Derrick Stewart played at the University of Cincinnati and was trying to make a team in the Arena Football League before he was shot.