Automakers to recall air bags in parts of US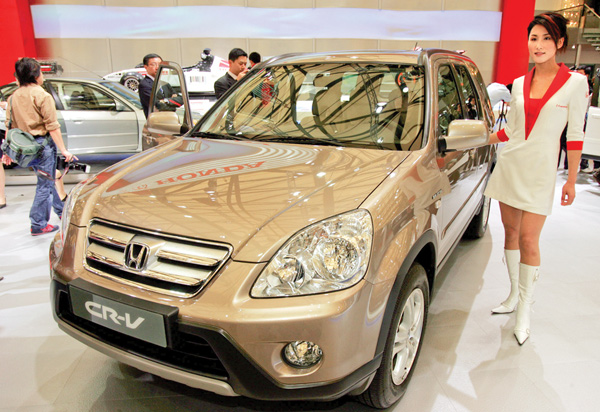 ---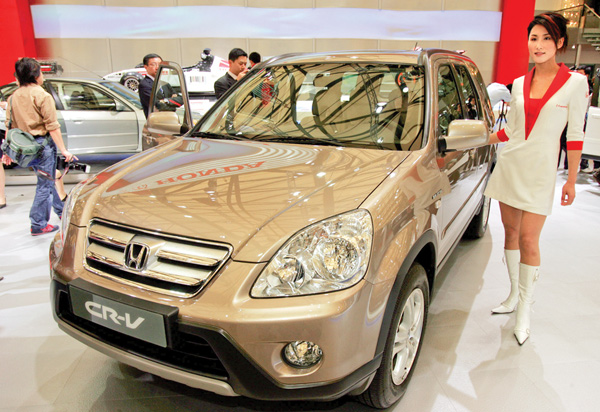 Photo
A model poses by a Honda CR-V at Auto Shanghai 2005 exhibition in Shanghai, China. Honda, Mazda and Nissan are recalling millions of vehicles globally for defective airbags manufactured by supplier Takata Corp. that could possibly explode.
Associated Press
DETROIT
Faulty air bags — which already have led to the recall of millions of cars worldwide — are blamed for a new round of recalls in the U.S.
The National Highway Traffic Safety Administration, the government's auto safety agency, said Monday that BMW, Chrysler, Ford, Honda, Mazda, Nissan and Toyota will recall cars sold in places where hot, humid weather potentially can affect the air bags.
The older-model cars have air-bag inflators that can rupture. If that happens, the air bags might not work properly in a crash, and shards from the broken system could fly out and cause injury.
The automakers all have air bag systems made by Takata Corp., a Tokyo-based supplier of seat belts, air bags, steering wheels and other auto parts.
NHTSA opened an investigation this month after getting six reports of air bags rupturing in Florida and Puerto Rico. Three people were injured in those cases. It had estimated 1.1 million vehicles in the U.S. could be affected, but the total is likely to climb.
Honda, for example, said it will include 10 states and territories in its recall, including Texas, Georgia and South Carolina. Honda says Takata recommended recalling cars in four places: Florida, Hawaii, Puerto Rico and the U.S. Virgin Islands.
The government says it wanted to act quickly in warm states while it continues to investigate the issue.
"Based on the limited data available at this time, NHTSA supports efforts by automakers to address the immediate risk in areas that have consistently hot, humid conditions over extended periods of time," the agency said.