Carters to honor 60th anniversary of their wedding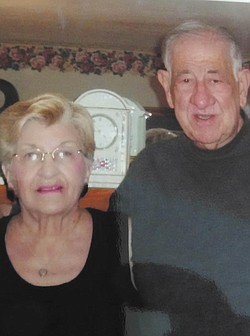 Photo
Mr. and Mrs. Joseph Carter
POLAND
Joseph and Josephine Carter of Poland were married June 26, 1954, at Sacred Heart Church and will celebrate their 60th anniversary.
They have three children: Rick (Lynn) Carter of Poland, Rob (Chris) Carter of Columbus and Ron (Cindy) Carter of Youngstown.
Their family circle includes four grandchildren.
Mrs. Carter, the former Josephine Pedaline, retired in 2002 from Poland Schools, where she was a school monitor.
Mr. Carter retired in 1999 as a salesman for G&W Distributing in Youngstown. He served in the U.S. Naval Reserve.
The couple are members of Poland United Methodist Church.