CHC students celebrate end of year with field day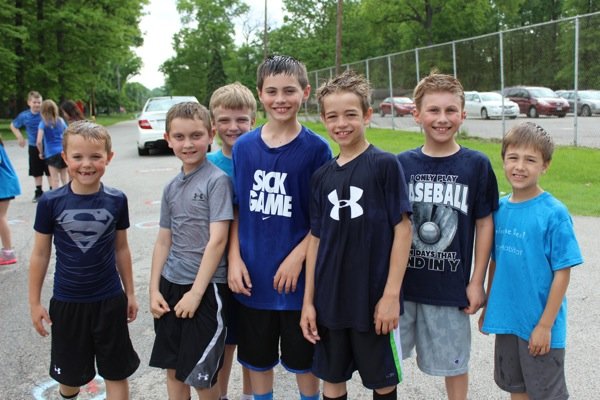 ---
By ABBY SLANKER
C.H. Campbell Elementary School second-grade students celebrated the end of their school year by playing games during Field Day on May 29. The day, coordinated by Ronie Haurin, C.H. Campbell physical education teacher, consisted of stationed activities in the gym and activities on the playground.
The students moved from station to station, including foam skates, scooters, Frisbee balance and several relay races. The students also focused on cooperation by working a hula hoop around the circle.
"Field day is a good way to end the year. I incorporated skills into Field Day that the students have worked on during the school year in gym class and made it fun with the games and relay races," Haurin said.
Parent volunteers were also on hand at every station to help the children with their activities.
"Having the parent volunteers here is very helpful. They help run the lines and that helps the day run smoothly. I appreciate their help," Haurin said.
Each grade level participates in their own Field Day to end the school year, with activities planned which are on par with their skill level.
To end their Field Day, the second-graders went outside to enjoy a popsicle treat provided by the PTO. They also played Israeli dodge ball in the school's Ga-ga pit and, to beat the heat, got soaked playing splash ball.