Results add up for four junior golfers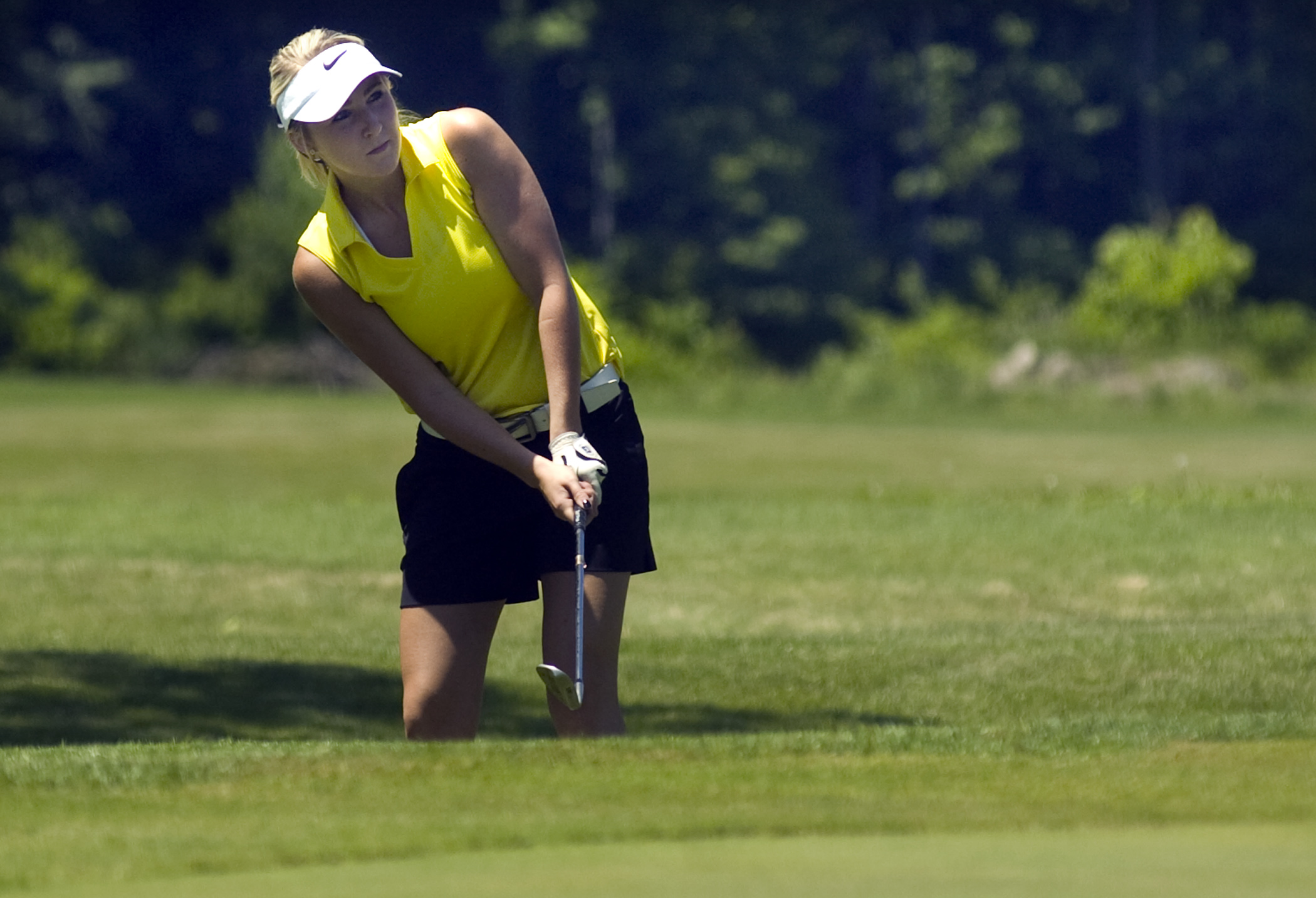 ---
After a light schedule to start this year's Greatest Golfer of the Valley Juniors series, two events in four days will certainly pick things up.
As the new qualifying points system begins to play out, this weekend should be considered a "moving period" for those hoping to earn an at-large bid into the championship.
On Friday, the Mahoning Valley's top juniors will be at Tam O'Shanter Golf Course in Hermitage, Pa., for the third of six Greatest Juniors qualifier events created by The Vindicator, and its partners Farmers National Bank, Covelli Enterprises and Superior Beverage. Then on Monday, after a quick turnaround, they'll be back at it at Salem Golf Club for the fourth qualifier.
So far, Zach Jacobson, Alexa Tringhese, James Graham, and Hadley Spielvogel sit in the pole position for their respective divisions.
That could change should any of them win an event this weekend, or falter out of the top points spot. Regardless, the intensity should pick up a notch as the rest of the field tries to catch the leaders.
"I've played pretty well in both events so far and I'm driving the ball pretty good, keeping it in the fairway," said Jacobson who's finished in second in each of the first two qualifiers to give him 10 points in the boys 17-and-under division.
Jacobson, 15, is in his first year playing in the upper division. Last year, he took third in the championship in the boys 15-and-under division. Through two events, he's proved he can hang with the big kids.
"Its different, but it's the same kind of competition either way," Jacobson said. "We all already know each other and everybody's real easy to play with.
"I mean there's always pressure, but we're pulling for each other."
In the girls 17-and-under division, Tringhese has been almost as consistent as Jacobson. Tringhese, 16, has a second and a third place finish in the two qualifiers thus far. She's one of five girls to break 100 in both events.
"I feel pretty good about my game, but I don't think my personal best were my past two rounds," said Tringhese, who has eight points. "I would definitely be relieved if I could win Friday, but I'm still going to play in all of the events.
"I like the competition too much."
In simplest terms, the better you play, the more points you get toward an at-large bid into the Greatest Juniors championship at Avalon Lakes on July 27.
What the four golfers sitting atop their age groups in the standings have been able to do is play well consistently through the first two qualifiers.
Graham, who leads the boys 15-and-under division with eight points, has a second and third place finish to his name as well. On Friday, he and the rest of the younger division won't have to deal with Brian Terlesky, who eked out a one-stroke victory with a round of 73 at Mohawk Trails. As a former Greatest Juniors champion, he's elected to play up with the older boys.
Spielvogel, who's another one of the girls to break 100 twice, has a two-point lead over Jacobson's younger sister, Jenna, in the girls 15-and-under division.
Older brother hasn't had to give out too much advice, but has plenty of confidence in his younger sister.
"She's a good player and she's starting to become really competitive," Jacobson said. "She's practicing some more and I think she's got a really good shot of making the championship."
As for his own chances of seizing an automatic bid with a win: "That's the goal on Friday."
The eight to qualify for this year's championship so far are: Billy Colbert and Bradley Miller (boys, U-17), Connor Stevens and Terlesky (boys, U-14), Kaylee Neumeister and Jacinta Pikunas (girls, U-17), and Hannah Keffler and Jenna Vivo (girls, U-14).