Tiffany Rivers, Patrick Allen are engaged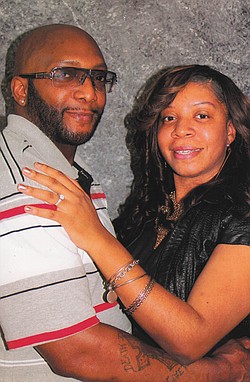 Photo
Patrick J. Allen and Tiffany L. Rivers
YOUNGSTOWN
Tiffany L. Rivers and Patrick J. Allen, both of Youngstown, are engaged, their families are announcing.
Amanda Rivers and Alvin Rivers are the parents of the bride-elect, and Joseph Allen and Sandra Allen-Bowman are the parents of the future groom. All are residents of Youngstown. He also is the son of the late Daniel Bowman.
The couple plan to marry at 3 p.m. Aug. 9 at New Bethel Baptist Church, and a reception will follow at Our Lady of Mount Carmel Hall.
Invitations will be issued for both.
Miss Rivers is a graduate of Youngstown State University, where she earned a bachelor's degree in education. She is an intervention specialist/special education teacher at Southside Academy.
Her fiancé is employed by the Acme Trucking Company.